---

---
EMPOWERING WOMEN THROUGH CURATED NETWORKING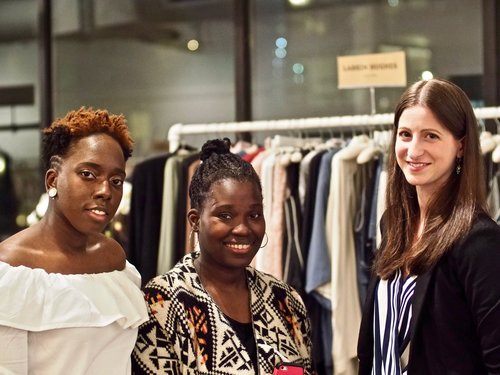 In a city as large as New York where men are the gatekeepers to Venture Capital and financial sector, We Talks founder Lana Pozhidaeva is playing a major role in shifting this reality.

WE Talks features female founders, leaders and peers in roundtable discussions moderated by Kelly Hultgren and produced by Zuri, a smart experiential marketing service that combines a network of top experience creators with a data-driven approach for quality and efficiency.

The first ever We Talks held on April 26th, 2018 at Mailrooomwas a huge success creating the demand to organize a second event held at Space Showroom Seven on May 22nd, 2018. Sponsored byPeter Thomas Roth, Mini Bar, Spruce Flowers, and Zeel MassageOn Demand, the event drew a vibrant, professional women eager to hear the advice of distinguished panel guests Sutian Dong, (partner at Female Founders Fund), Anna-Marie Wascher (CEO & Founding Partner at Flat World Partners), Masha Drokova CEO & Founding Partner At Day One Ventures), and Alexis Zumwalt (General partner at HB Ventures). The topic of this WE Talk was how to turn fundraising challenges into opportunities; that challenge being that only women 2% venture capital going to female founders. Other subjects included how to effectively communicate with investors by using language they understand; numbers rather than opinions not backed up by data. Insights were shared on what clues investors look for in a successful co-founding relationship and how to navigate negative gender biased comments.
The Talk concluded with a pitch coaching workshop with Ashira Prossack (Millennial and Gen Z Engagement Expert and Women's Empowerment Coach). Guests were then able to sip wine while shopping the designer sample sale collections. Naked Age Production took photos and videos of the event.
For more information on WeTalks go to www.wetalks.co
by Francesca Vuillemin