---

---
4254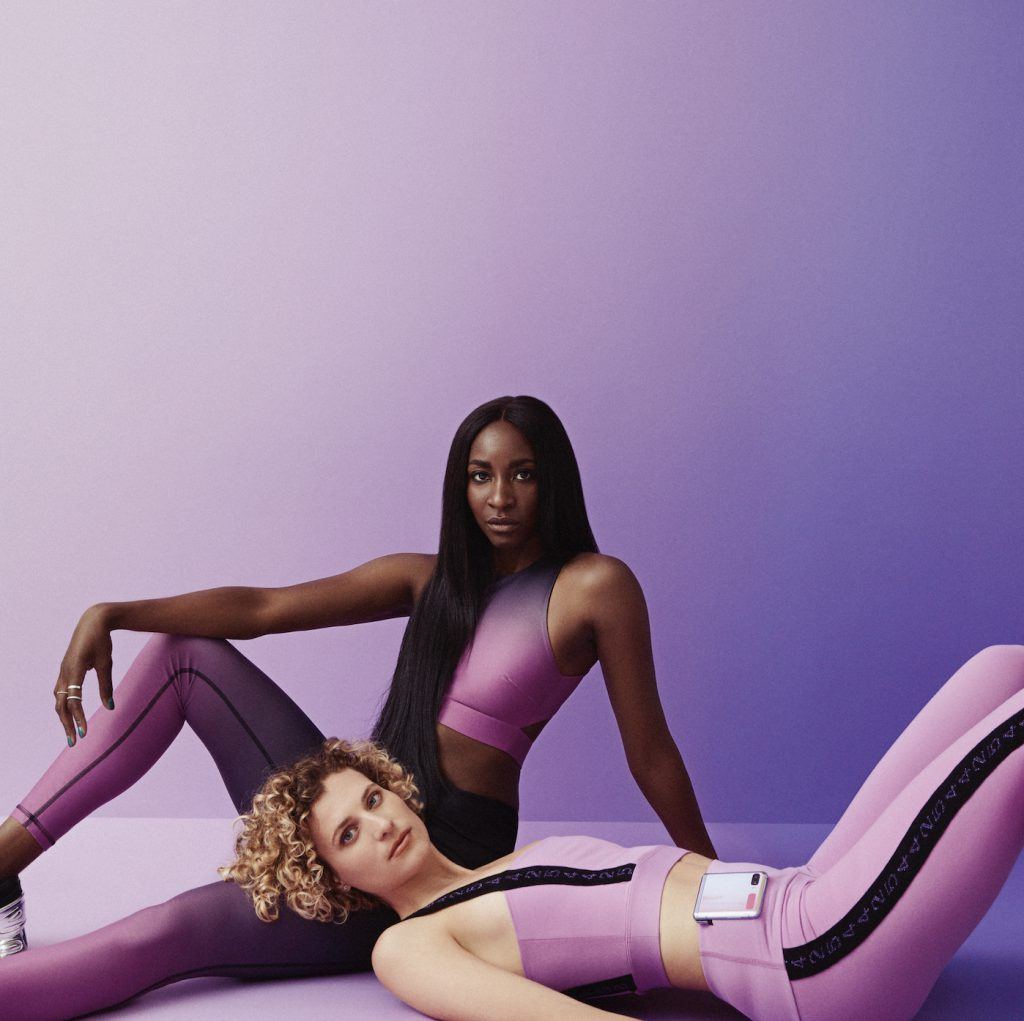 Olympic Gold Medalists-turned-fashion designers, Élodie Ouédraogo and Olivia Borlée, speak to me over Zoom from their respective homes in Belgium. The interview was meant to be in person in Los Angeles, but like everyone, the girls have readjusted their plans for the worldwide COVID-19 lockdown. Among the many other fallouts of the pandemic, the press tour for their fledgling clothing line was curtailed.
They consider themselves lucky. One of the few things people can do right now is work out, and health has taken a firm seat on the front page of the news. So Élodie and Olivia's fashion-forward workout clothing line is doing better than some other businesses at the moment. "I think health became so much more important to people. We have an online store, and we really saw that people started investing in activewear a lot. So in that sense, we didn't have it as bad as some of our young colleagues who have storefronts, or a completely different business plan. But once the factories close down, and then you hear Fashion Week is being canceled and buyers are not traveling anymore, it was a big question mark how we are going to proceed."
Élodie and Olivia formed their company in 2016 after the former Olympic runners decided to pursue their mutual interest in fashion. Élodie's mother was a seamstress, and Olivia studied fashion in school. They named their brand after the record-breaking time that won them the Gold in the 4×100-meter relay at the 2008 Beijing Olympics: 42:54.
The initial design concepts came as a reaction to years of training in identical uniforms; they yearned for workout clothing that made an individualistic statement while maintaining the comfort and functionality crucial for exercise. And thus, 4254 was born.
For inspiration, they drew from 80s and 90s athletic fashion icons like Flo-Jo and Jackie Joyner-Kersee to create fresh, unexpected looks in very functional packaging. "They had leotards, and these bathing suits with only one leg, it was a real show. As time progressed and the clothing got better and more technical, the fun aspect disappeared a little bit. We thought that it would be nice to bring back some of the fun into activewear."
They also look at modern trends in fashion, art and social media to inspire their designs. "Instagram, on the street, what's happening on the catwalks. We look all around us. During the whole year, we are sharing everything that we like, and when we start the creative process we put everything together and start drawing."
Even the Russian Olympic doping scandal served as an inspiration, directly influencing Élodie and Olivia in more ways than one in 2016.
"Initially, at the Olympics, we had a Silver medal, and eight years later [after the Russians were disqualified], we had a Gold medal. And we said to ourselves, it's so strange that we all know there's no room for substance abuse in sports, and we all are very vocal about it, yet we don't speak up about clothes that we wear that sometimes cost very little. As long as they're good for us, we're fine. But who are the people behind those clothes?"
Their sustainable capsule collection, FW19, promises that the clothing is manufactured in workplaces free of child and forced labor, with workers paid a living wage and treated with respect. Their forward-thinking collection is also made with sustainable fabrics created from recycled ocean plastics, with 1kg of their fabric equaling 1kg of waste removed from the oceans.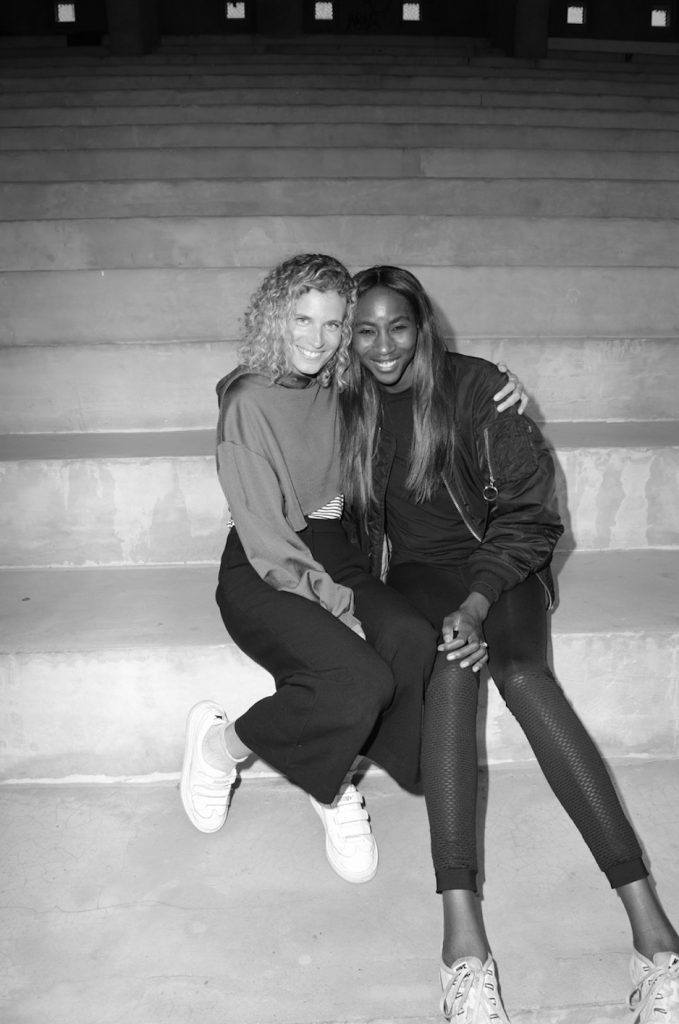 "We feel like clean athletes should also wear clean clothes, and that's why we launched this capsule collection."
As for the future, Élodie and Olivia aren't letting COVID-19 interfere with their plans. They just launched a collaborative campaign with Samsung, promising the donation of all proceeds to benefit young female athletes in Senegal.
"Often in these situations, when the home situation gets difficult, the men can continue to go to school and play sports, but girls are asked to stay at home. Through sports, these women can become much more confident. It's a project that we feel very passionate about because, obviously, a lot of the opportunities that Olivia and I get are because of sports."
They will also be curating an exhibition at the Momu museum of fashion in Antwerp called "Activewear", featuring Belgian and international designers who have built a gap between high-end fashion and sportswear.
Perhaps of equal importance, Élodie and Olivia are staying positive during these unprecedented times.
"We believe that things happen for a reason. Now, there's room for reflection to see how we can change and do things differently. We try to see the positive in this situation. Through sport, we really learn to always get back in the game…always trying to do better."
As winners of the "Emerging Talent of the Year" distinction at the 2018 Belgian Fashion Awards, they have set the bar high for themselves. Luckily, they're up for the challenge.
Check out their website – www.4254sport.com