---

---
Pedro Correa wears shirt by SAINT LAURENT.
The last few years of pandemic productivity has been one of immense output for filmmaker Pedro Correa. He has been promoting the film My Dead Dad which he wrote, starred, and produced in, dropping on HBOMax in the past spring of 2022, the film continues traveling to festivals and winning awards like the Ischia Global Fest in Italy.
The Peruvian American filmmaker honed his craft traversing the world through the Middle-East before working on ABC's The Middle and a host of parts on the various streaming services. With My Dead Dad the cinematic creative has asserted himself past the typical heartthrob status many of his contemporaries tend to fall prey to. We took a beat to harass the semi elusive actor as we caught him in NY.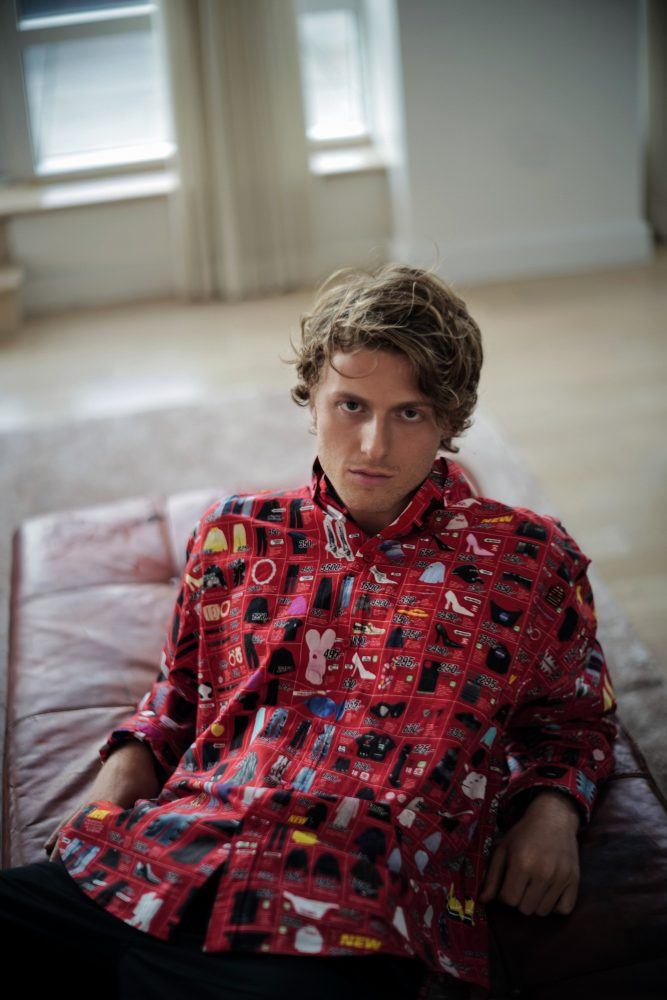 Pedro Correa wears shirt by BALENCIAGA.
How did you get started with the film making aspect of things, you had previously done more on the acting side.
I got my start on an old Logitech webcam, editing with Windows Movie Maker, uploading really terrible sketch comedy bits at 11 year old. I wasn't a theater kid, because I hated school, but I knew I had an obsession with story, so Youtube became my stage.
What influenced you to start acting, your tastes and preferences seem to span into quite a diverse range?
I loved comedy, but wasn't funny enough to actually write real jokes, so acting like a spazz was my way of getting laughs, and doubled as my intro to the power of performing. Middle school is when I discovered the movie Superbad. It became clear to me that dick jokes and weed humor could be a career. I was in! Although, as soon as I moved to Hollywood, I stumbled across darker films like City of God and Oldboy and immediately realized there was a whole other side of storytelling, and myself, that I had been missing. The truth in tragedy, the charisma in criminals, what makes humans human.
What is the your latest favorite film?
Triangle of Sadness has been a recent favorite. Ruben Östlund is certainly one of the modern greats in cinema. I've never laughed out loud so hard, while simultaneously thinking equally as hard. Keep me away from cruise ships.
Pedro Correa wears jacket by GUCCI.
Tell us one memorable experience recently.
Witnessing professional racer, Terry Madden (who played my stunt double in the upcoming feature "A Stab at Heaven"), drift his vintage Cadillac in the Joshua Tree dessert for a scene. A rock kicked up, the size of a golf ball, and blew through the protective plexiglass inches from, our director, Mark de Paola's camera—and more importantly—his face. Mark wasn't phased at all, and that's why I love him.
What is the first memory you have as a child?
The first memories I captured as a child were on my mom's VHS camera. I was like six years old, and my neighborhood friends and I were inspired by the show "Jackass". We made our own spin-off called Dillhole. It's what first got me into skateboarding, and cussing.
If you could remake any film and be in it what would that be?
Boogie Nights, but that would be a sacrilegious reboot. Plus, no one needs to see my dick.
Whats coming up for you?
Amp House
is expected to drop early 2023, a feature length thriller, in which I star-in, alongside Brandon Perea (
Nope
), Rafael Cebrian (
Acapulco
) and a handful of other young guns I've come to love, directed by Dame Pierre & Mike Ware. I'm out in Arcadia right now, shooting the next project I'm starring-in shot on sweet, sweet, 35mm film.
If you could pick one clothing brand what would that be?
Somewhere in-between a hoodie from Online Ceramics and vintage slacks by Dickies.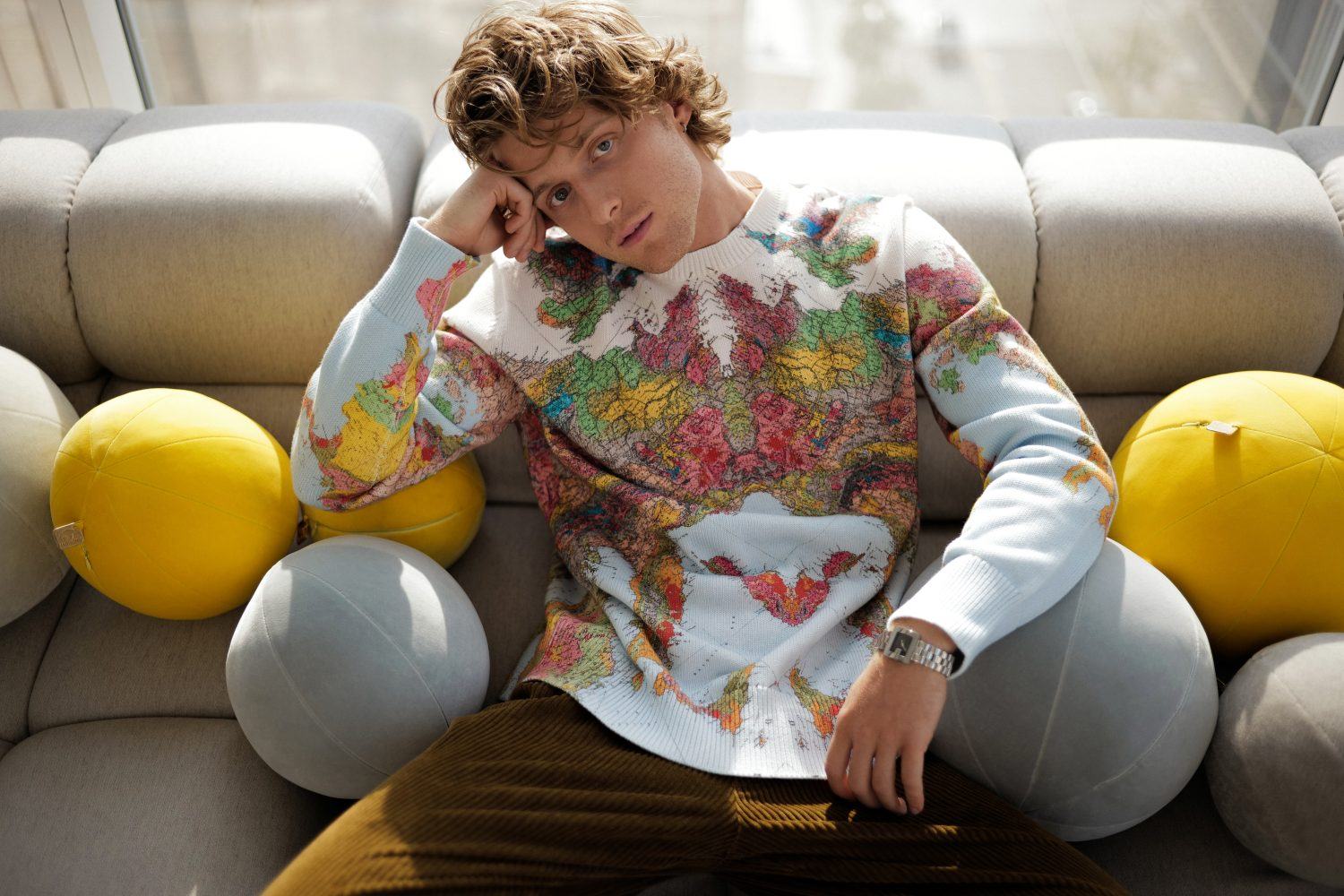 Pedro Correa wears sweater and pants by BURBERRY.
Photographed by Mark de Paola.
Styled by Sophie Lane Curtis.