---

---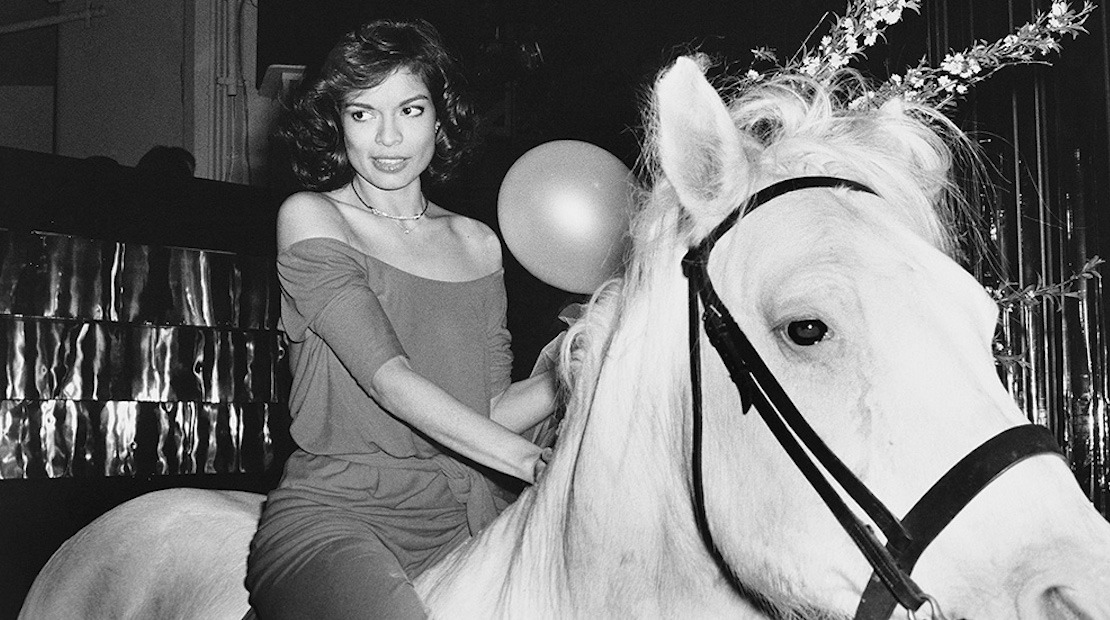 Known for its lavish celebrity disco parties in the late 1970s, Studio 54 became a symbol of the NYC elite, and many of the images—such as Bianca Jagger on the white horse— were as notorious as the club that inspired them. Behind the camera of many of the famed photographs was the tenacious and legendary photographer Rose Hartman; intrepid partygoer and self-proclaimed social historian who managed to capture some of the most intimate moments between the world's most celebrated personalities behind the scenes.
We asked Rose to tell us a little bit about what it was like to be a female photographer back then, and why her images remain relevant and iconic.
"Well, clearly there were really very few of us [women], and the men, in general, were very tough. They never did anything physical to me, but I do recall that several young female photographers were thrown to the ground, etc. Nobody ever discusses that. But the males were very, in general – not great gentlemen. We'll just put it that way."
With some of society's most famous people as her muse, it's easy to see why Rose's photographs stand the test of time. But it's not only the subjects that make her images iconic; there is an authenticity to them that sets them apart: "I would just be walking throughout the club, when I wasn't dancing or chatting with somebody, and I would look up…and I would see something like this." Moving through her apartment as she speaks, Rose stops in front of an image of Jerry Hall conversing with world-renowned Vogue editor, Diana Vreeland. "So, you see from that picture, they're not engaged with me. They are engaged with one another. That, I think, is the key." Rose was also one of the first photographers to document the rare perspective of models and designers behind the curtains of Fashion Week, as shown in her first book, Birds of Paradise: An Intimate View of the New York Fashion World.
In commemoration of the 50th anniversary of Studio 54, there will be two upcoming exhibitions showcasing Rose's work: 1) "Disco at 50" on view February 14-March 15 at the Morrison Hotel Gallery, 116 Prince St, 2nd Floor www.morrisonhotelgallery.com and 2) "Studio 54: Night Magic" on view March 13-July 15th, with a VIP opening on March 12th, at the Brooklyn Museum, 200 Eastern Pkwy, Brooklyn, NY www.brooklynmuseum.org/ You can learn more about Rose and her work on her website, www.rosehartman.com.