---

---
NYC based director Clarence Fuller's new film Signs of Love, will be appearing at the Brooklyn Film Festival on June 3rd and stars Dylan Penn, Zoë Bleu, and Hopper Jack Penn. The film takes place in the Port Richmond section of Philadelphia, a tough neighborhood where cultures mix but the law of the streets still rules. Hopper Jack Penn plays Frankie a young man who dreams of a better life. He struggles to provide a normal existence for his teen nephew whilst attempting to escape the traps of petty crime and substance abuse his father has fallen into. When Frankie meets Jane, Zoë Bleu, a deaf girl from a well-off nearby family, he suddenly sees hope for love, and a better life – but only if he can escape the predicament of the streets and the influence of his older sister, played by Hopper's real life sister Dylan Penn.
About the film, the director sourced inspiration from their own experiences stating, "Although the story itself is fiction, Frankie, the protagonist, and I have similar life experiences. Like Frankie, I too, have a nephew who is like a brother to me, an addict father, and despite the dysfunction in our families, we are both hopeless romantics. At the time of the first draft of this script, I was inspired by Terrence Malick and his ability to tell a story without a lot of dialog, so Jane, the love interest who is deaf, was created. Jane is beautiful, smart, determined, and she helps Frankie see past his personal disadvantages."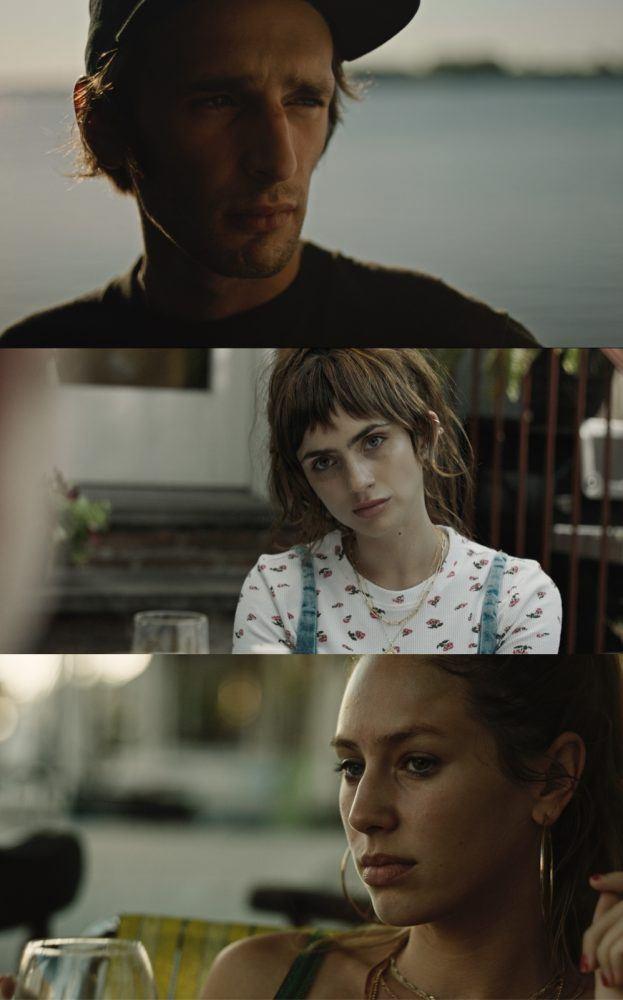 Signs of Love opens the Brooklyn Film Festival on June 3rd.