---

---
DIRTY PINEAPPLE
FALL/WINTER 2021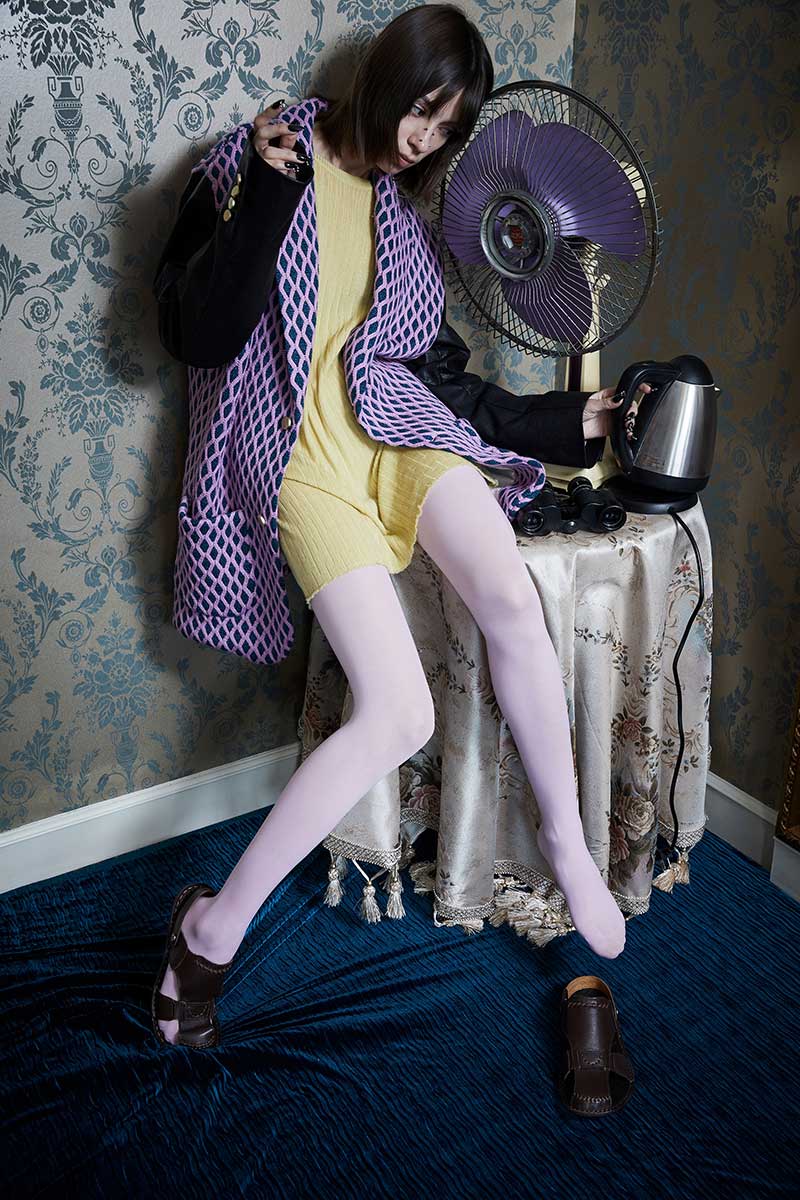 Individual proclivities in digital are a recurring theme at Dirty Pineapple. The team is no stranger to exposing the personal impact of modern digital behaviors. With Covid restrictions, online conversations have shifted to what's local, bringing attention to one's own back garden.
From relationships to food and interiors, online posts have switched from the touristic and idyllic to intimate moments; a shift that re-discovered gems in the local scene. Dirty Pineapple connected with this movement and found themselves creatively stimulated by the streets of Shanghai: they call it Local Resort.
Local Resort reflects on the contrasting feelings of claustrophobia and melancholic fighting with the emotion of being "Wild & Free" every time we venture outside. Contrast is rife too in Shanghai: a rich historical city, but also a raw, surrealist and reflective gigantic metropolis.
With its Fall/Winter 2021 Collection, Dirty Pineapple builds upon their signature odd and twisted gender-neutral lounge suits and expressive basics with denim, vegan leathers, cashmere and wools. Seasonal prints and graphics take inspiration from street elements of local Shanghai scenes: manipulated prints of the "étalages" of the fruit store, flowers resembling wallpaper, while stripes evoke classic resort wear.
DIRTY PINEAPPLE roots its language and takes inspiration from the mix of cultures as well as the contrast between tradition and futuristic movements. Sometimes such collisions make for surrealistic scenes, familiar in the essence of Dirty Pineapple.