---

---
IF YOU COULD CHANGE ONE ASPECT OF OUR SOCIETY THROUGH YOUR WORK, WHAT WOULD IT BE? My creative process is centered around the concept of evolution and the capacity to transform. I believe these concepts spring from a sense of optimism that we are not necessarily bound by our past, but by the boundless potential of the future. When a viewer engages with my work, I hope they are inspired by this optimism to imagine a future not bound by current preconceptions but infinite possibilities.
HAVE YOU EVER FELT ENLIGHTENED BY AN EVENT THAT HAS GIVEN YOU A NEW PERSPECTIVE ON LIFE? I feel that there have been many events or situations that have enlightened me. I make an effort to be present and aware on a daily basis, recognizing how each of us goes through life and feeling fortunate of how lucky I am.
WHAT WAS THE BIGGEST OPPOSING FORCE THAT YOU HAVE ENCOUNTERED IÅN YOUR CREATIVE LIFE? I think as with any creative being the desire to be understood in our individualistic process of creating.
YOUR WORK OFTEN EVOLVES ORGANICALLY FROM ONE ITERATION TO THE NEXT, DECONSTRUCTING THE ORIGINAL CONCEPT TO REVEAL THE DETAILS OF THE ORIGINS OF IT'S DNA AND FOCUSING EVEN CLOSER ON THAT REVELATION IN ORDER TO CREATE YOUR NEXT PIECE. THIS PROCESS IS VERY FLUID AND POTENTIALLY INFINITE. AT WHAT POINT DO YOU STOP CREATING NEW PIECES IN ONE OF THESE CREATIVE MICROCOSMS? Never.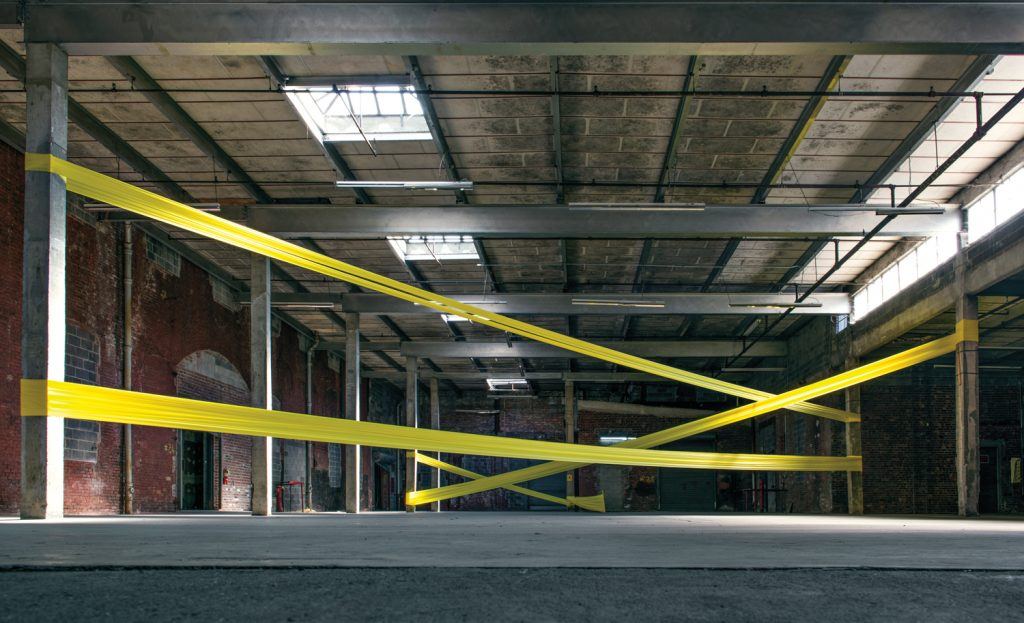 OR DO YOU VIEW EACH PIECE AS OPEN-ENDED IN ITS POTENTIAL TO INSPIRE FURTHER WORKS? I feel that these two questions go hand in hand…one evolving continuously one from another.
WHEN EMBARKING UPON A PROJECT, DO YOU PREPLAN YOUR ENTIRE ENDEAVOR OR DO YOU SIMPLY FOLLOW WHERE YOUR INSPIRATION TAKES YOU? Not necessarily but I like to think that my initial intuition then leads to my inspiration for a project without a preconceived idea for it.
AS A CREATIVE INDIVIDUAL, DO YOU BELIEVE THAT YOU PERCEIVE THE WORLD DIFFERENTLY FROM OTHER PEOPLE? Perception by definition is our own personal experience of a situation, thing or person therefore that might very well be true.