---

---
ROREY!
UNPREDICTABLE
The most unpredictable thing about singer/songwriter Rorey, is that her musical range is the least predictable in every sense. The cadence for her recently debuted single "Predictable" is a gestural glimpse into the lyrically unsubtle vortex, exposing the unpredictability of a lover's true position. Her internally self-expanded indecisions, in regards to a second love interest, are actually most relatable. The song was written in her first apartment in college while she was attending The New School in 2018-2019, and she confided in a close friend one evening about her recent series of romantic events and the all too suddenly clouded burden behind her dilemma.
"The song is about me primarily painting that picture of being kind of confused. Like if I had met this person first then things may have been a little simpler. But I didn't meet him first and I already had feelings for someone else. I'd had the song in my voice notes for a long time and when I went in to meet with my producer Robbie Nevil for the first time, I played him a bunch of my tracks, that one really caught his attention. I was surprised because never in a million years would I have thought a song that I wrote at nineteen on the floor of my apartment would end up being my first single." said Rorey.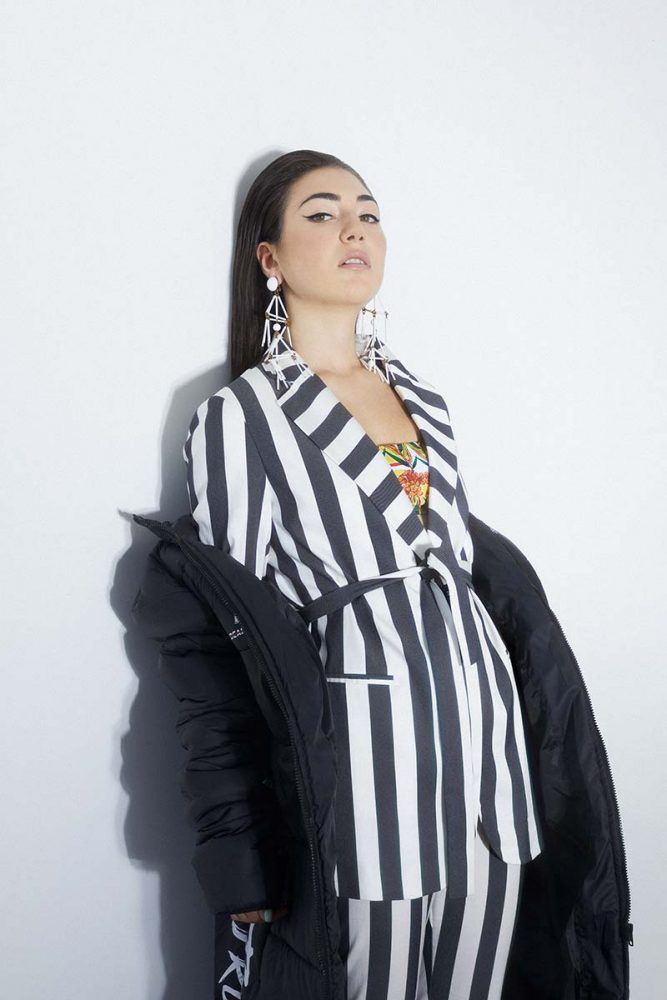 Although born in New York Rorey moved to Los Angeles at the early age of seven.The singer stated she spent most of her formative years in L.A. and later moved back to New York at sixteen.
"New York is where I grew into myself. I've lived between both worlds but I consider myself a New Yorker".
When asked about coming in contact and first meeting with former "Strokes" manager, and CEO of Wiz Kid Management, Ryan Gentles, Rorey went onto say, "It was the happiest coincidence. While I was producing my EP, because of and during the pandemic I flew home to New York and was staying at my mother's place working on the EP remotely. I was kind of stressing to her that I needed a manager and would like some direction. So she began to put out feelers to help me out, and her business manager, who is also the same business manager as Ryan Gentles, heard the EP and was like, "We've gotta hop on this."
Rorey's upcoming EP, titled Mayhem, which she and her team have strategically designated to release, single by single, pays homage to where the singer had been at nineteen, she expressed. She went on to say that over the past six months she had been going through something resembling a breakdown. That point of conversation was pretty much left on the interview table.
Rorey's connection to her upcoming album is reflective throughout her past and present experiences, and musically the overall genesis of the artist's sound can easily mirror that sentiment.
When asked about upcoming shows and performances, Rorey went on to say "We're looking at rehearsal spaces in September so I can start recording live in 2022, which is going to be my debut, doing a couple of shows…the first step is to get my entire EP out and then go from there".