---

---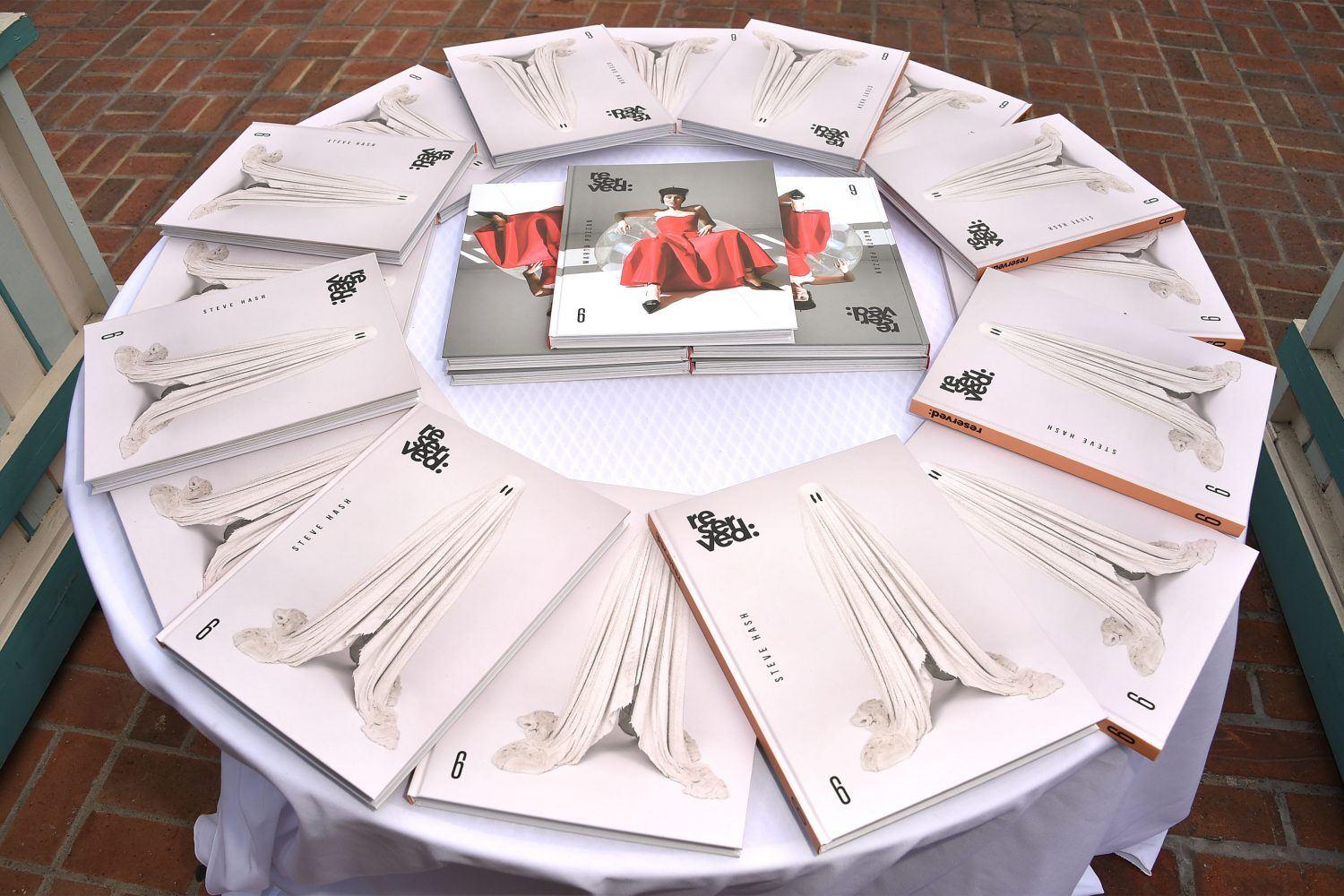 Reserved Magazine teamed up with Tepozán Tequila recently to take over the Chateau Marmont pool for a celebration of 2 of our cover stars Steve Hash and Marta Pozzan. Presenting works by Steve Hash that align with Frieze Art Fair, Felix Art Fair, and Spring Break Art Show, which Steve was part of. Award-winning cannabis boutique HerbNJoy partnered for the event providing VIP gift bags filled with an array of top notch cannabis products.
Steve Hash
Steve Hash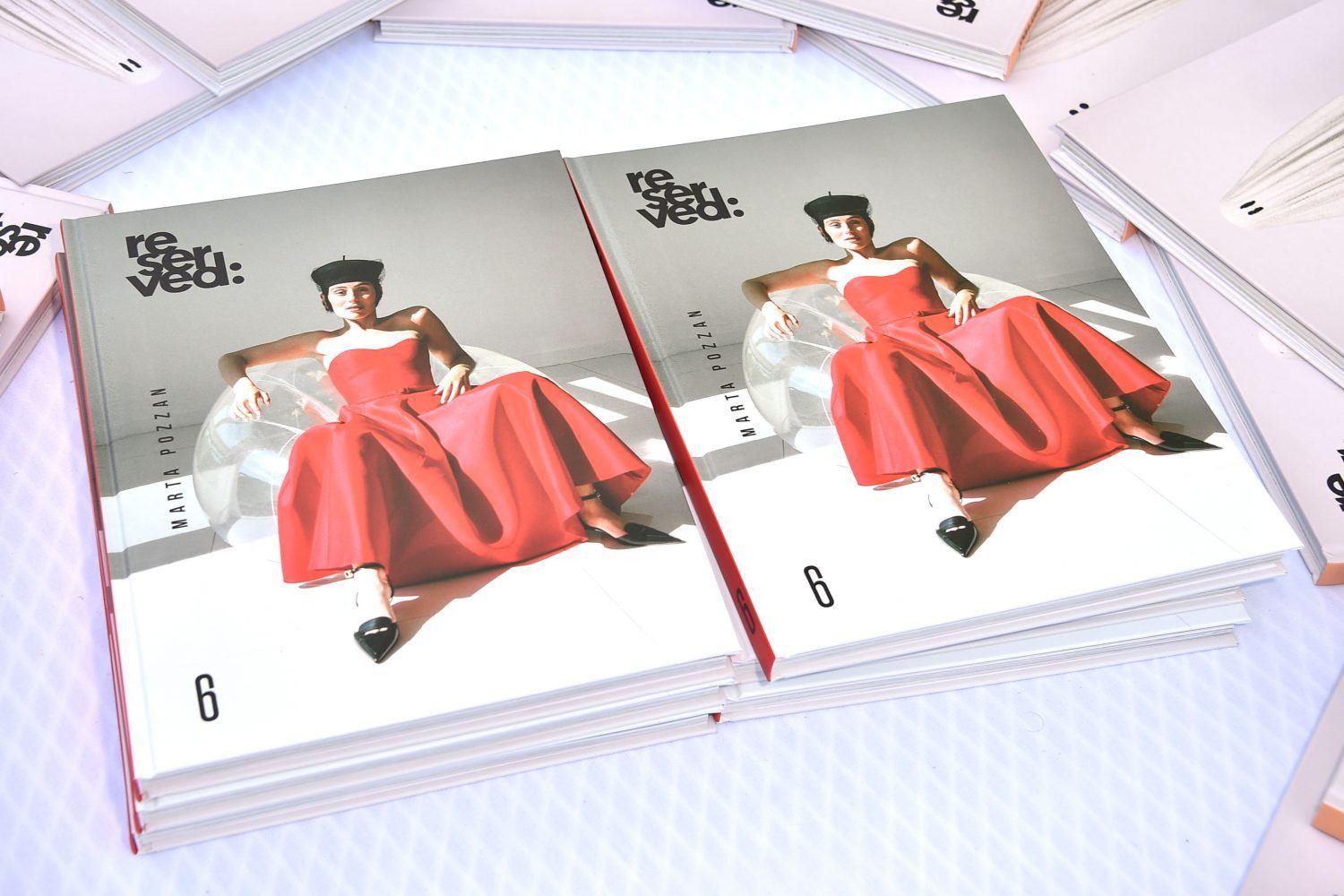 George Todd McLachlanSshh Liguz, Ally Hilfiger and Daniella Helayel
Jules Woods cracks open the Casa Luigi
Steve Hash and Ally Hilfiger
Maya Korn and Tolula Adeyemi
Mynxii White, Rich Royal, and Ana Estela
Sarah Dagger-Nickson and Bonnie Vaughan Foster
The Cutest Prosecco Stand
Mischa Barton
Andrew Matarazzo
Joy Downer
Jules Woods, and Skeet Ulrich
Select guests made their way to the Chateau with the help of our friends at Cadillac. Once in, our secret garden was haunted by Steve's works, a ghostly set up that was the perfect mise en scene for Marta Pozzan to host an evening cocktail that served to inspire and entice the crowd of collectors and style stars.
Dree Hemingway and Ally Hilfiger
Karla Martinez and Gary Baseman
HerbNJoy abundant station of delights
Nico Amarca
Sissy Chacon and Eddie Chacon
Theodore Boyer, James Rosenthal, and Alligator Jesus
Renee Parkhurst
Naomi Greene
Marta Pozzan's Arrival!
Lilly Keys, Joy Downer, and David Greene
Aliona Kononova
Ioanna Gika and Saturn Rising
Margot Ross, Cyrus Etemad, Patrizio Chiarparini
Olivia Lopez
An array of our lovely guests included Steve's wife Ally Hilfiger, Dree Hemingway, Mischa Barton, Skeet Ulrich, Gary Baseman, Anna Hopkins, Eddie and Sissy Chacon, Andrew Matarazzo, Floria Sigismondi, Lawrence Rothman, Ioanna Gika, Ian Nelson, Randall Slavin, Mark the Cobra Snake, Olivia Lopez, and Reserved Digital star Joy Downer.
JeremyKost
Olivia Montagnac, Marta Pozzan, Val Pina, Audrie Segura, Yola Robert
Marta Pozzan, Mark Hunter
Alan Harris, Susan Anderson
Kunle Ulysses and Adetola Olatunji
Timothy Yarger, Anna Lee Botz
Dree Hemingway, Jonathan Ames, and Anne Thornton
BJ Panda Bear and Marta Pozzan
Billy Henry, Marta Pozzan, and Andrew Matarazzo
Kim Cohen, Marc Druon, Brent Colby, and Steve Hash
Naomi Greene carries us into the evening with the help of Enrique Padilla
Lawrence Rothman, Floria Sigismondi
Massimo Geracci, Giorgio Merlino, Oretta Corbelli
Fiona Slver, Autry Fulbright, Meredith Rogers
Andrew Matarazzo, Fitch Lunar, and Ian Nelson
Jeff Linden Helena Barton Andre Price and Danielle Schlesinger
The most fragrant cocktails to come from Tepozán
All the gossiping, laughing and catching up was wrapped in the delicate sounds of the Chanteuse Naomi Greene as she hypnotized the stirring crowd with her ethereal voice and harp playing. With Tepozán cocktails, Casa Luigi Prosecco and Liquid Death serving to quench the stylish crowds varying thirsts, Hervé macarons took things to another enchanting level.