---

---
I had the pleasure of mentoring nine students through their final collections at Savannah College of Art and Design in Atlanta. Peter Jensen who is the Chair of Fashion at SCAD ask me if I would like to be a mentor on their Style Lab. There has been so many amazing mentors on this program though the years, Previous Style Lab Mentors have included New York designers Francisco Costas, Yigal Azrouël, Rachel Roy, Georgine, Stephen Burrows, The Brock, Christian Cota, Chris Benz, Angel Sanchez, Brian Bradley, Zac Posen, Catherine Malandrino, Brian Wolk as well as Claude Morais of Ruffian, Mimi Plange, Behnaz Sarafpour, and Lars Nilsson. Peter Jensen has invited stylist's in as a mentor since styling is very important to their collections, At Scad they know the students need extra support with leading up to a fashion show.
They included Shirley Kurata as the first stylist to be a mentor, Ashley Furnival, and Beth Fenton who joined us last year and it was a lovely fit. It was an amazing experience and I wanted to highlight the student's work on the Reserved platform. The students I chose to work with had something very special and I was drawn to them and their work, I was very impressed with their ideas and how open they were to my advice, half of the students were Peter Jensen's, who is a well-known designer in the UK and very warm-hearted and amazing for SCAD school for sure, and the other half of the students were Professor David Longshaw's, who is an amazing professor and designer with his lovely wife who is also a professor at the school.
"I am so proud of the students and their work. The collections produced this year are strong, personal and forward-thinking everything that the fashion world needs right now. The students understood the joy of designing and building personal projects or collections and working with new media like CLO. I wish all of them the best of luck for the future and may they shine bright" – Peter Jensen Chair of Fashion.
Romance and history are at the core of Abigail Brown's vision in creating. Her interest in print development expands her dialog with the past as she works in traditional physical techniques whilst embracing digital and manipulated fabrications to expand on textile surface design.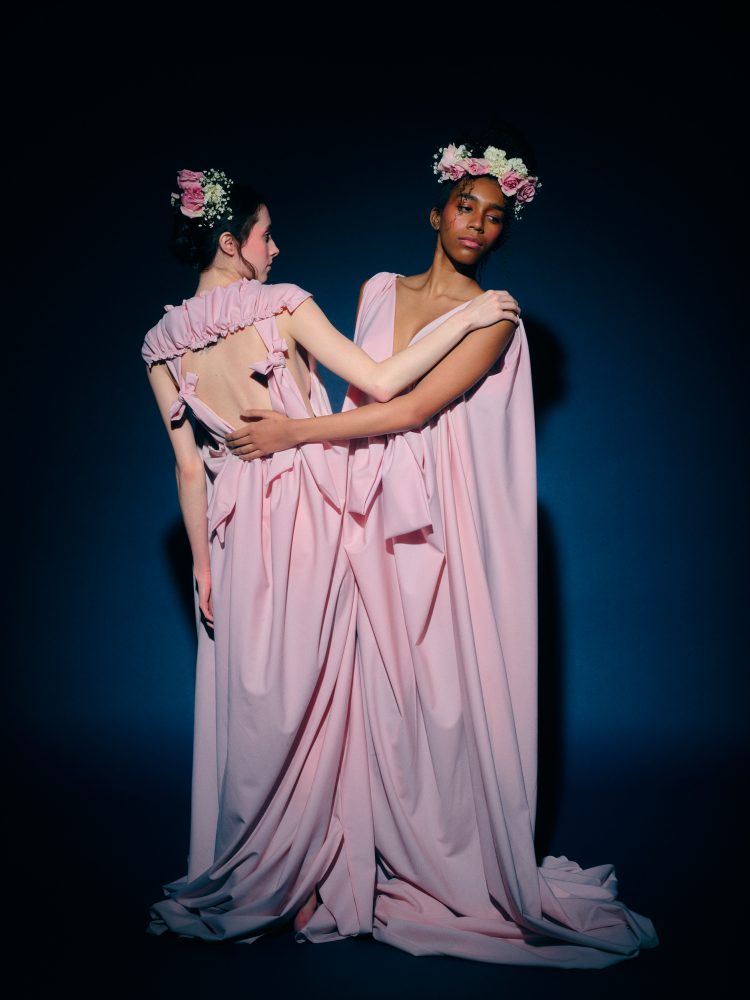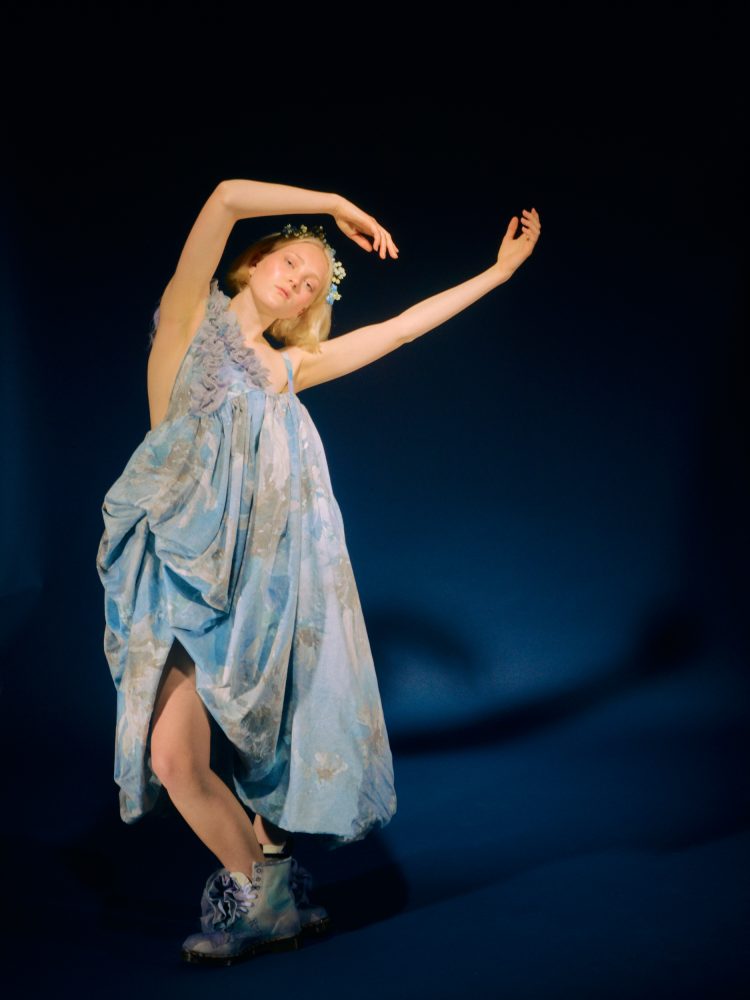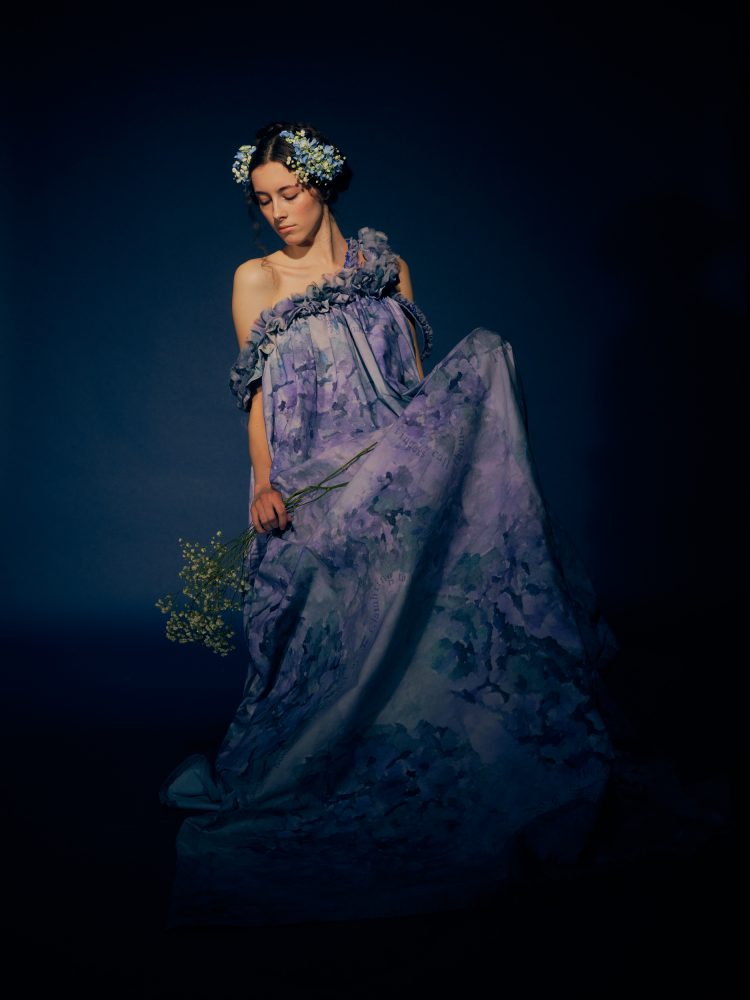 Merging classical beauty ideals of western culture and modernist visions of Zaha Hadid's architectural vision, Anh Dao plays with the modern gender identity. Exaggerating shapes in muted and tonal colorations to embrace confidence in imperfections.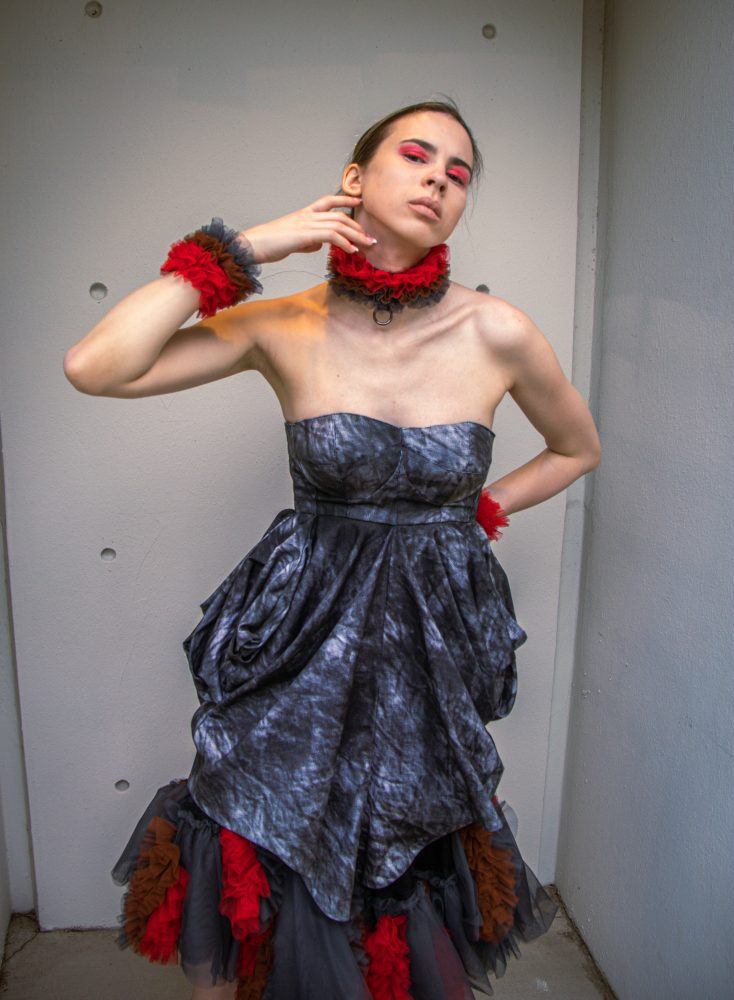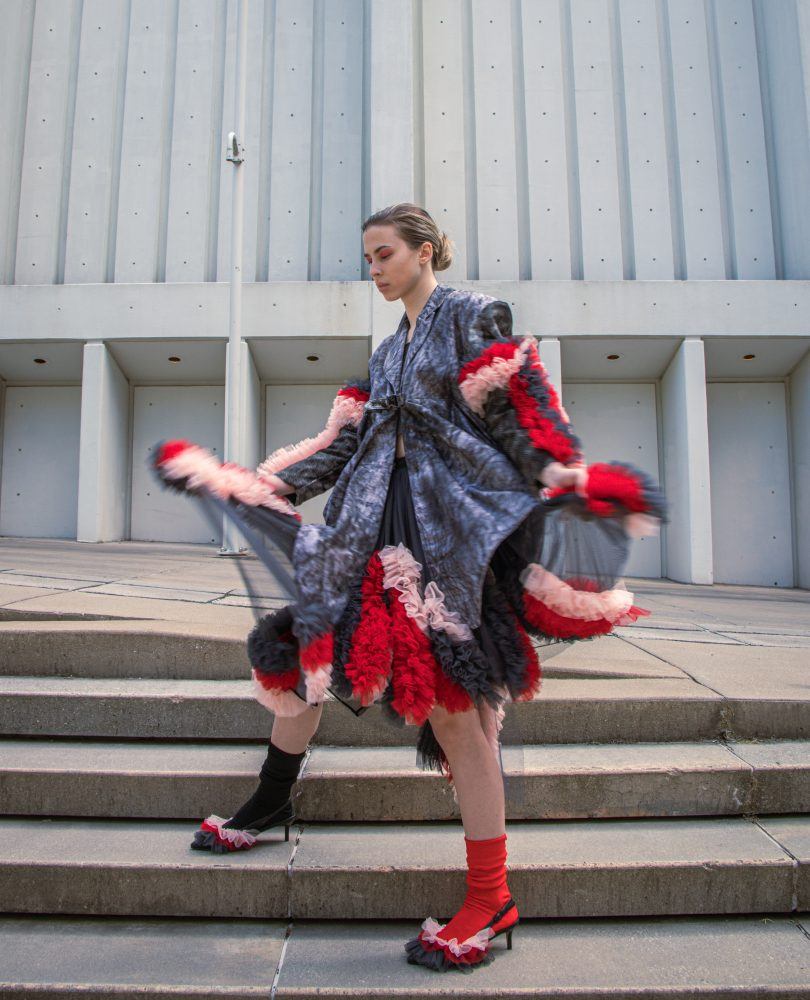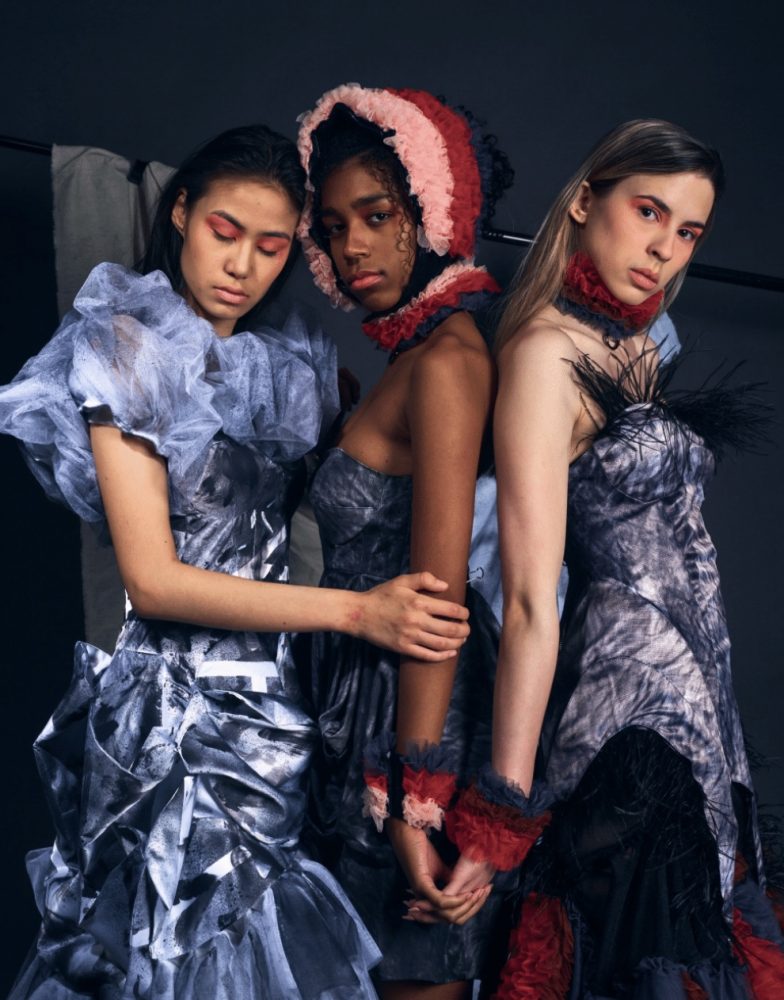 Creating a flow and equilibrium of color, tone and texture is the first experience of Celeste Menjivar's Production Room vision. the experiences that follow the flow through couture gestures which are matched with the humble durability of workwear and the essence of her family's heritage with Indian patterns.



With roots in the high heat and humidity of Guangzhou, Chinyu Lin's I Hate Summer curations play with the thoughts of melting points enlisting denim and chiffon which drips and oozes in silhouettes and is further presented with driblets of silicone, a melted experience for daily wear.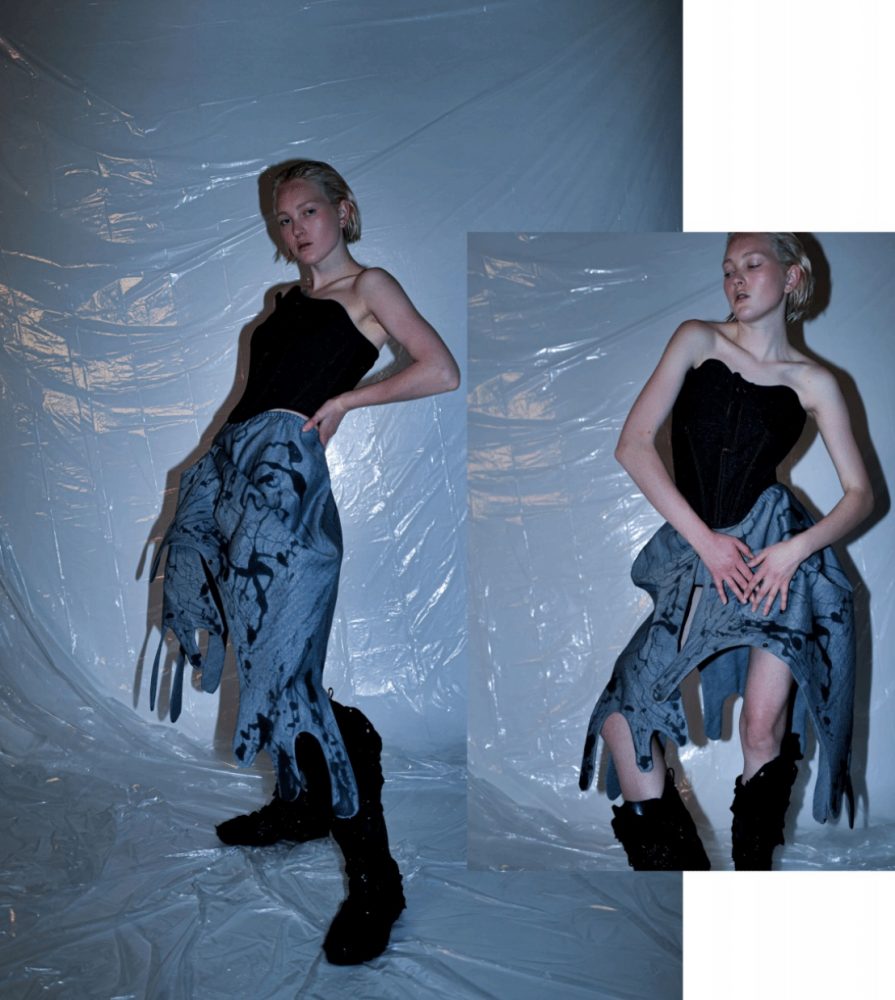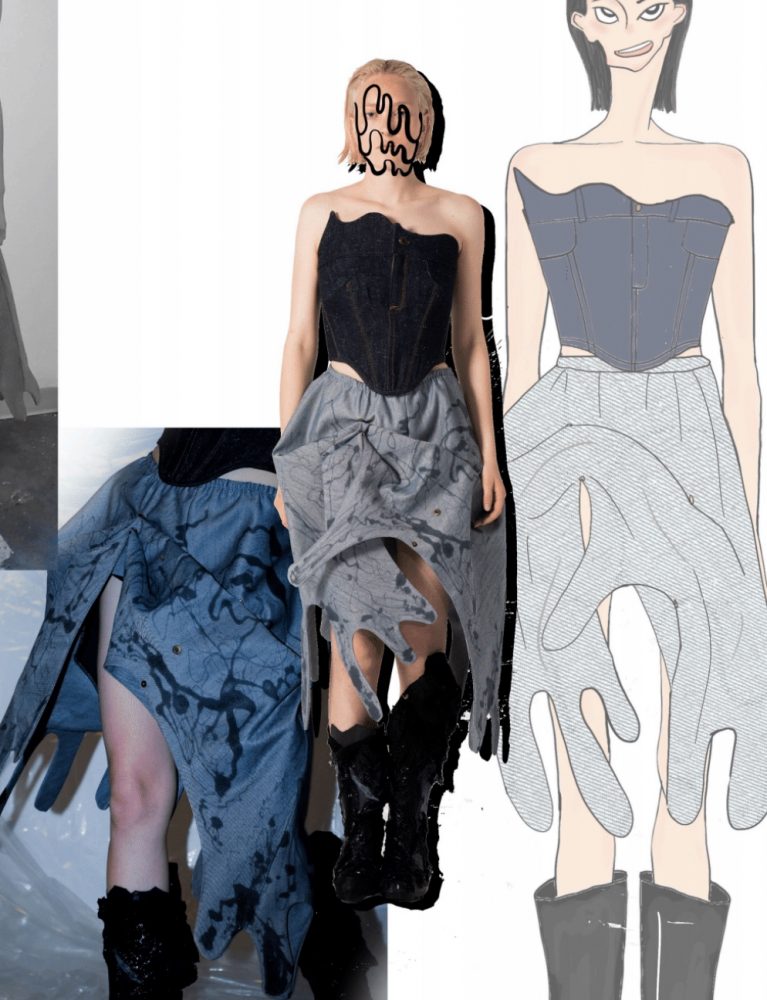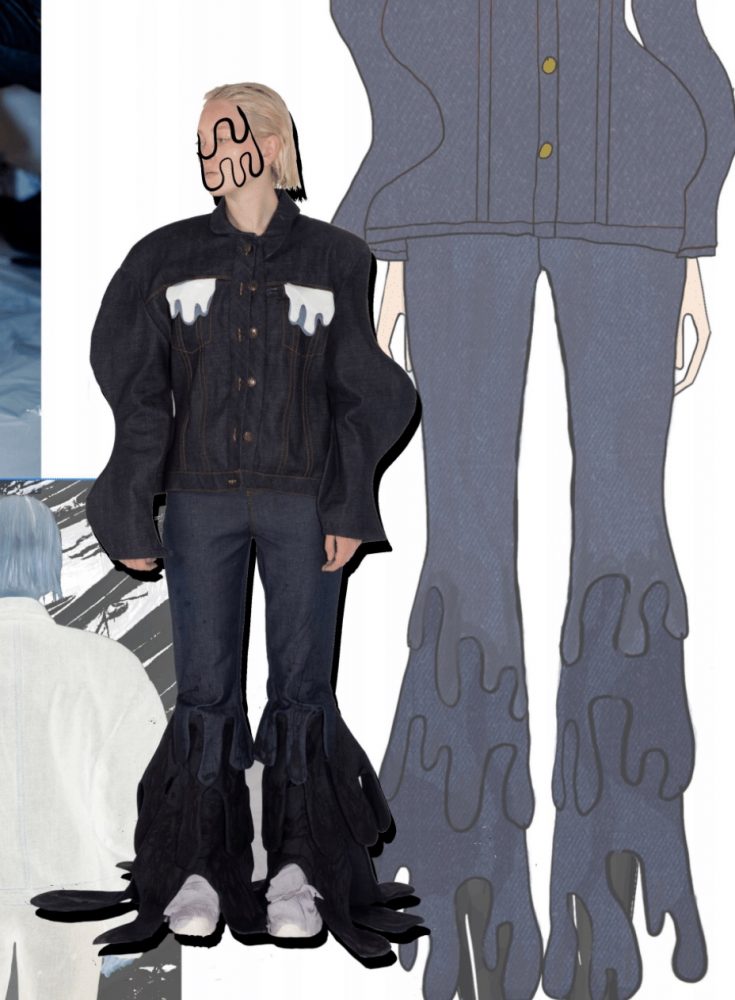 Space age black holes and the enigma of darkness meets design and meditation in Drew Garehi's collection which focuses on abstracted twists on everyday silhouettes. The warped minimalism subverts reality and lucidly takes the approach of design and imperfections into the dream world.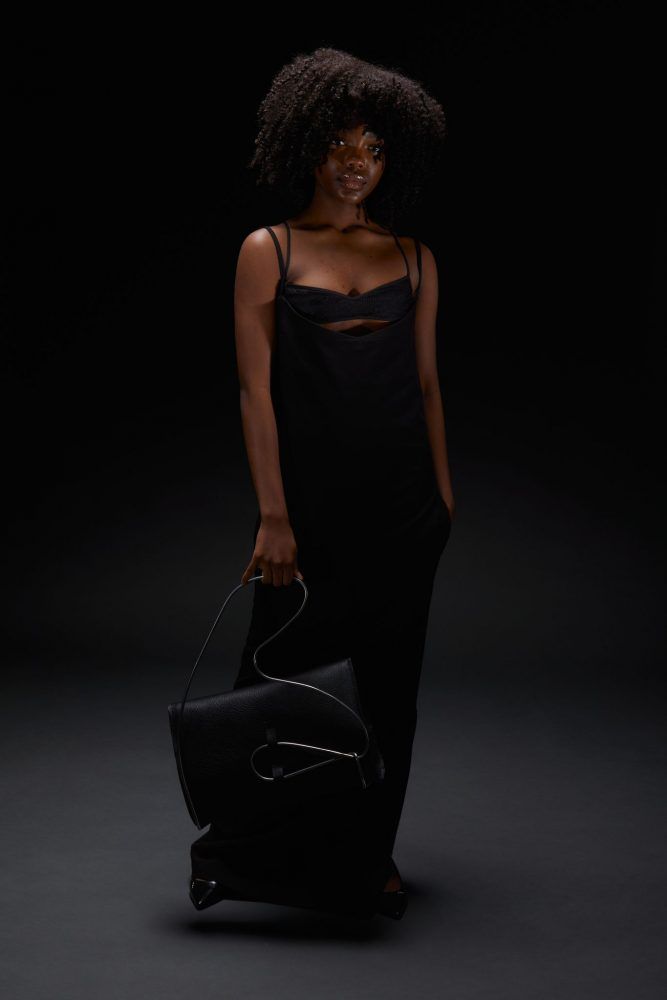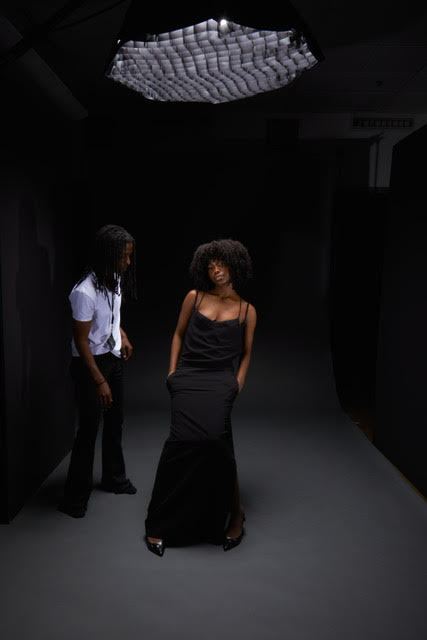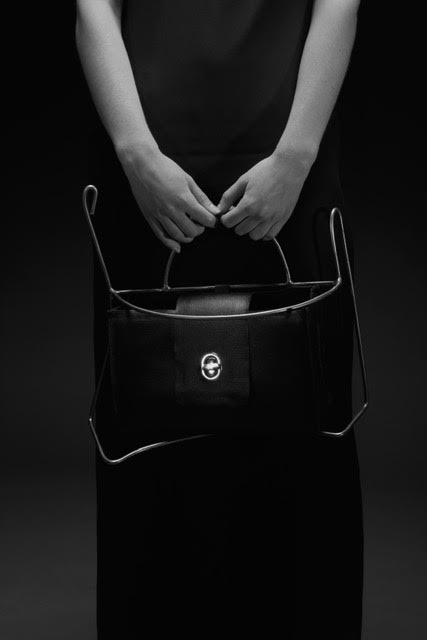 To look inside oneself at the cellular level and explore the structural applications of distressed textiles is at the core of Eva Neville's work creating Retexens. A selection of these organic knits are framed by accessories and experimentations into the nature of rusted metals and their treatments to style.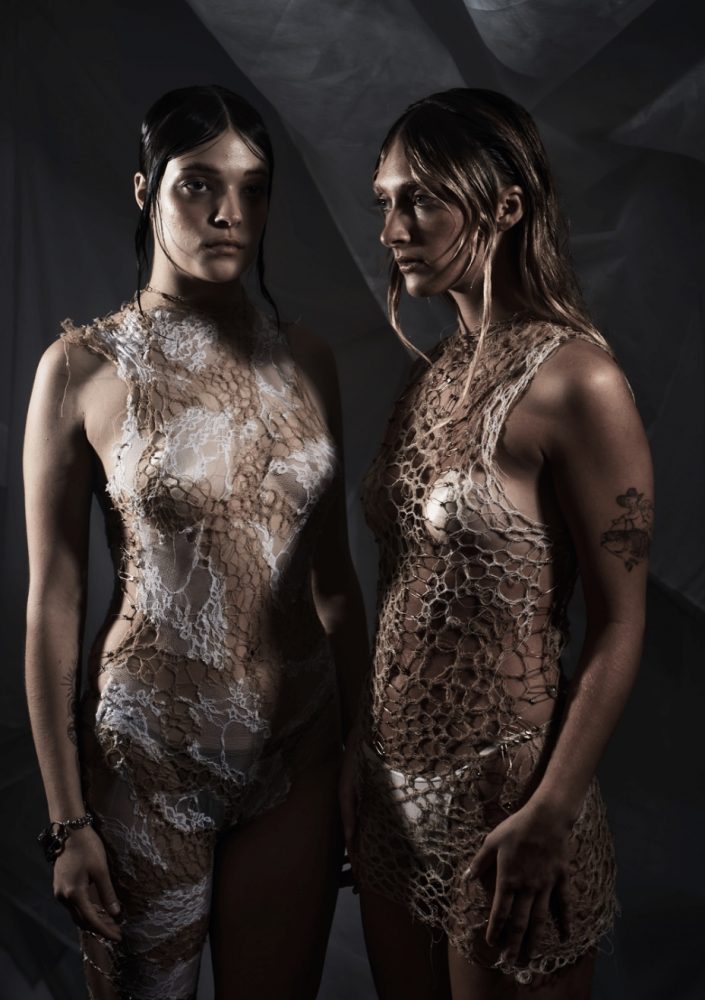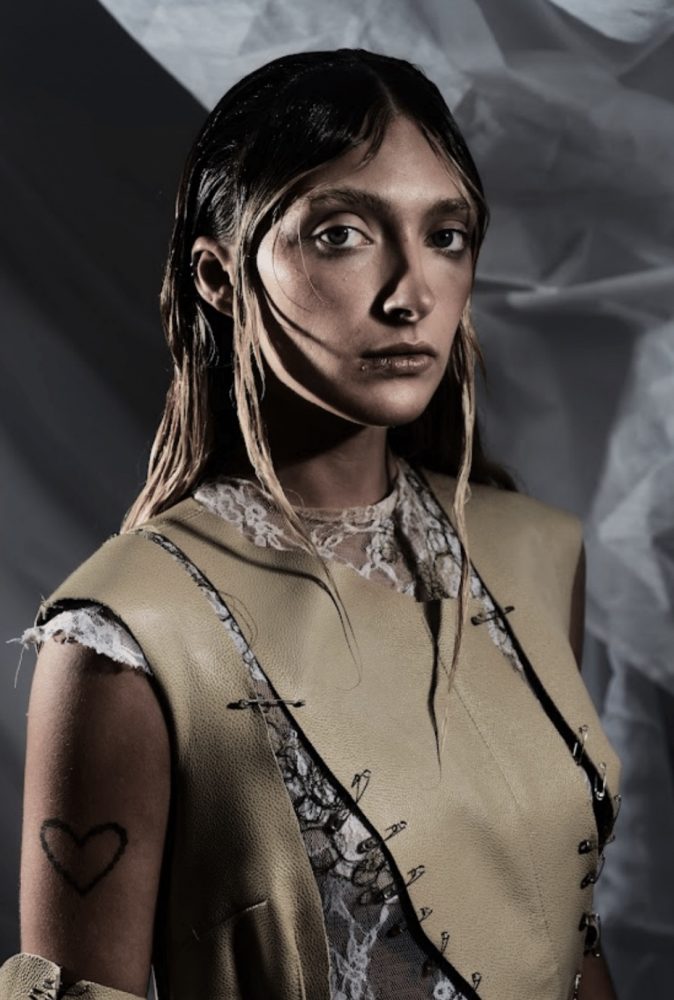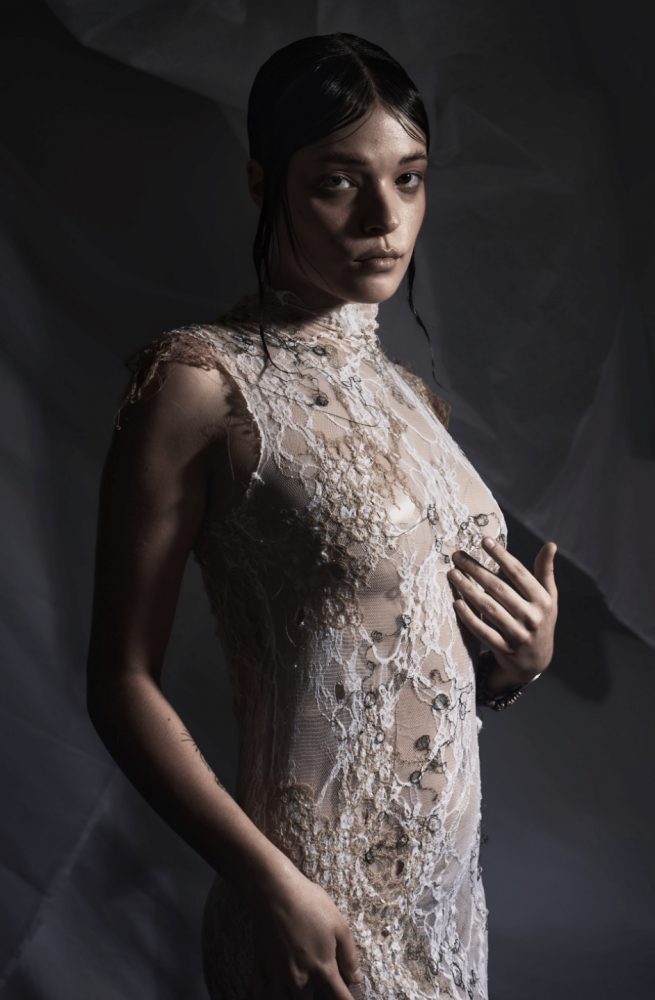 Nights of the cultural divide between glamour and grunge are explored through Rickie Tang's the party will go on. The collection highlights contrasting qualities of raw and refined, hard and soft, and masculinity and femininity. Expressing upcycling in a manner that is well styled expands on modern consumer values.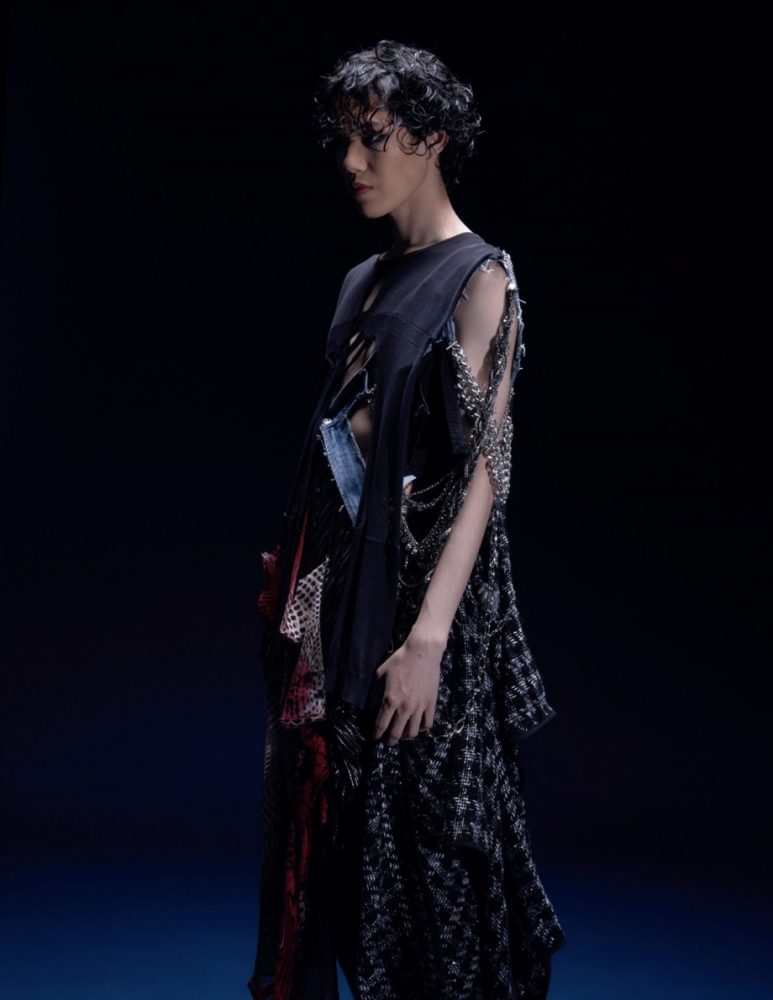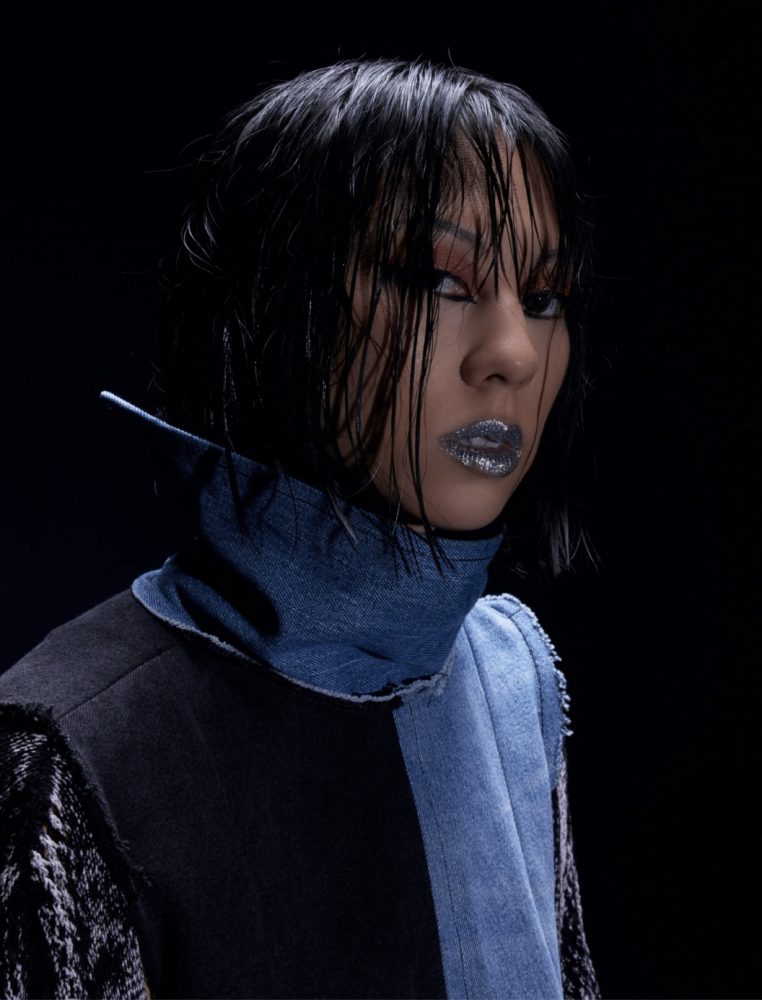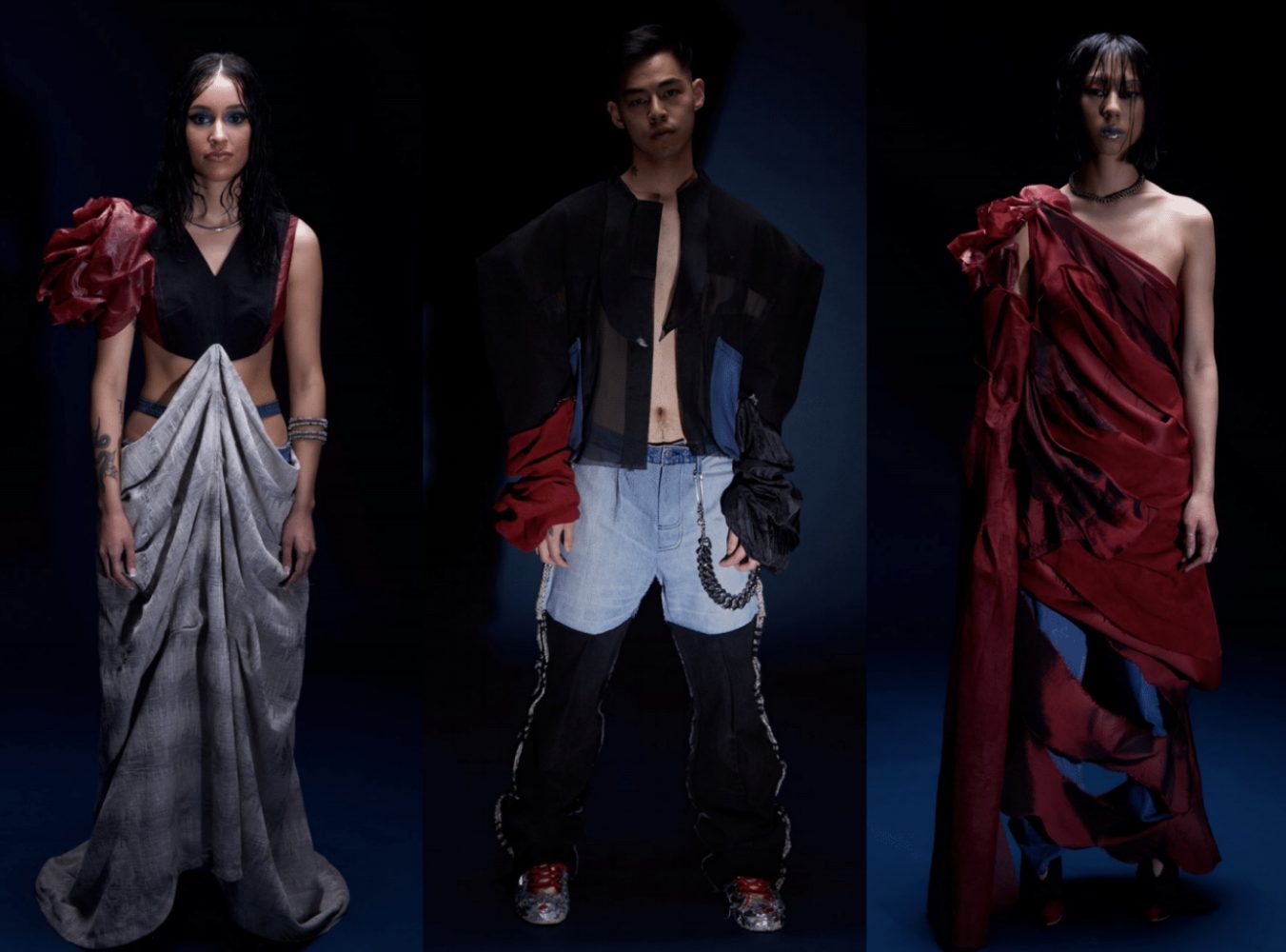 In a time where society is trying to redefine the use of oceanic recyclable products, we see that Vino Yeh has created with VinöniV a vision that finds a brutal dialog with creation in upcycling and conjuring an aestheticized vision of what the very items which are filtered and sorted to save the oceans.