---

---
JACK POWERS
JACK POWERS IS PHENOMENAL
by
Meg Yates
On the heels of the release of his new track "Tommy Phenomenal" and the accompanying video featuring Cumgirl8, pop musician Jack Powers gives us the 4-1-1 New York, mandatory dancing, and how he got to be so fucking fabulous.
MY: Were you born a pop star?
JP: Well, I was born a pop star from the inside. But it took a couple of years for the inside pop star to rise to the glassy surface.
MY: I know you're a New Yorker. But then you spent some time at Central Saint Martins in London. Is that where you really started becoming a pop star?
JP: I became a pop star because I literally can't do anything else. I began as a dancer, as a kid in New York. And then I went to LaGuardia High School and majored in dance. But all the drama kids would arrive at lunch period from their classes crying and talking about how they had such an emotional class. I was so intrigued I just thought, well, I want to cry too! So I switched to drama and learned acting because I thought it would teach me about life, which it did to an extent.
And then I moved to London, because at the time I wanted to be a fashion designer. Except during the classes I discovered that I didn't have any patience for the sewing machine or the pattern-cutting. I kept on getting on top of the pattern-cutting tables and dancing and bothering everybody else in the fashion design classes. People were just like, you should start doing performances. So I thought hmmm…cause by then I had already started writing poetry and like, getting my energy out in different ways.
MY: You did drama, you did fashion, you started writing, then the next step?
JP: Well, I didn't really have much of a social life, because I was like, really immersed in the art I was making and really weird and crazy. And none of the guys were into me or anything like that. I just spent all my time in my room writing poetry and experimenting. Some of the experimenting was making my own modern interpretations of plays like Macbeth and stuff. I started setting the Macbeth monologues to electro-instrumental tracks that I found on SoundCloud. All alone in my room because I couldn't help it.
And then I wrote this mini-musical about a character who was wearing this mask, and their mask was all about materialism and vanity and stuff like that. And in the mini-musical, there was this electro-pop song called, "I Want It All". Which I guess was one of the first songs I wrote. And then he takes off the mask, and suddenly he's transcended, or however you want to call it, and then he realizes that you know, love is the answer and all that shit. So I started doing these underground performances at my friend's DIY art exhibitions…and it eventually evolved into what I'm doing now. I sort of stumbled into making music and being a pop star.
MY: So after this journey…
JP: Music was like the final boss.
MY: When you start lyrics are you immediately thinking of visuals and production? Or is that just all fluid?
JP: At first, it sort of just comes out of me. It's kind of like a big orgasm… all over the place. And then you wake up and see what's all over the place and refine it. But always staying true to the original orgasm. I'll always have an original seed of inspiration in my head. I can be inspired by anything. A specific moment that I had out the night before, or a look someone gave me on the first date. Or, you know, when I'm all alone and I'm just dreaming about something or someone. Or a philosophic idea. And I'll have whatever seed is inspiring me in my head as I'm writing, and really make love to that original inspiration through the whole creative process.
MY: Tell me about how making tracks works for you. Do people send you beats?
JP: I'm working with Owwwls who is absolutely incredible. People know him from his work with Princess Nokia and Azealia Banks. I sent him a cold DM about a year ago and didn't think he would respond.
MY: Did you have any music out at that point?
JP: I had "Energy" out. We've been working together a lot over the past year and we've become really good friends. I'll go into his studio and we'll talk for a bit and then I'll just, you know, show him some songs that I've been listening to recently or somehow introduce a place to start from. Then he'll start making a beat and I'll sit on the couch and just let my mind go. I just let the melodies flow through me and the words flow to the page.
The other producer I worked with on this EP is Kitty who is an absolute angel. People know her from her solo project "Kitty" and she also has a duo with her husband called The Pom-Poms and they have a great song called "Full Circle". I also cold DMed her and then she produced "Energy." I recently went to Orlando and hung out with them for a week and we made a lot of music, including my recent single, "House Party".
MY: Tell me a bit about your visuals and music videos. They're always insane whether it's you painted gold at the boxing gym in "Energy", or the Max's Kansas City vibes in "Finally Perfect" or that fashion shoot video.
JP: The "Finally Perfect" video was honoring the people that I love in the New York community that I found here. Then with "Cupid Landing", the fashion shoot video, I sort of wanted to do the same thing but in Paris. After I lived in London, I became a cabaret performer in Paris at the Manko Cabaret for about a year. From that job, I know all of these amazing performers and a bunch of amazing fashion designers etc. in Paris. I wanted to go over there and collaborate with these people and make something that celebrates the fashion and performance that's going on in Paris.
MY: "Cupid Landing" is one of my favorite videos ever. And then you like take it back to your bedroom with the "Forever" video.
JP: The '"Forever" video was about falling in love with yourself in a way. I had already explored these videos with all these people that I love and I thought, okay, let's just have a moment of solitude for a second. The song was originally written about falling in love with somebody on a dance floor. But songs can really be about whatever it means to you. So I thought that at the end of the day, all you really have is yourself. Instead of casting somebody and staging some love scene, I said, well, why don't I be this avant-guard exhibitionist cam boy? And I can play an audience person watching the cam show and falling in love with the cam boy (myself) as well.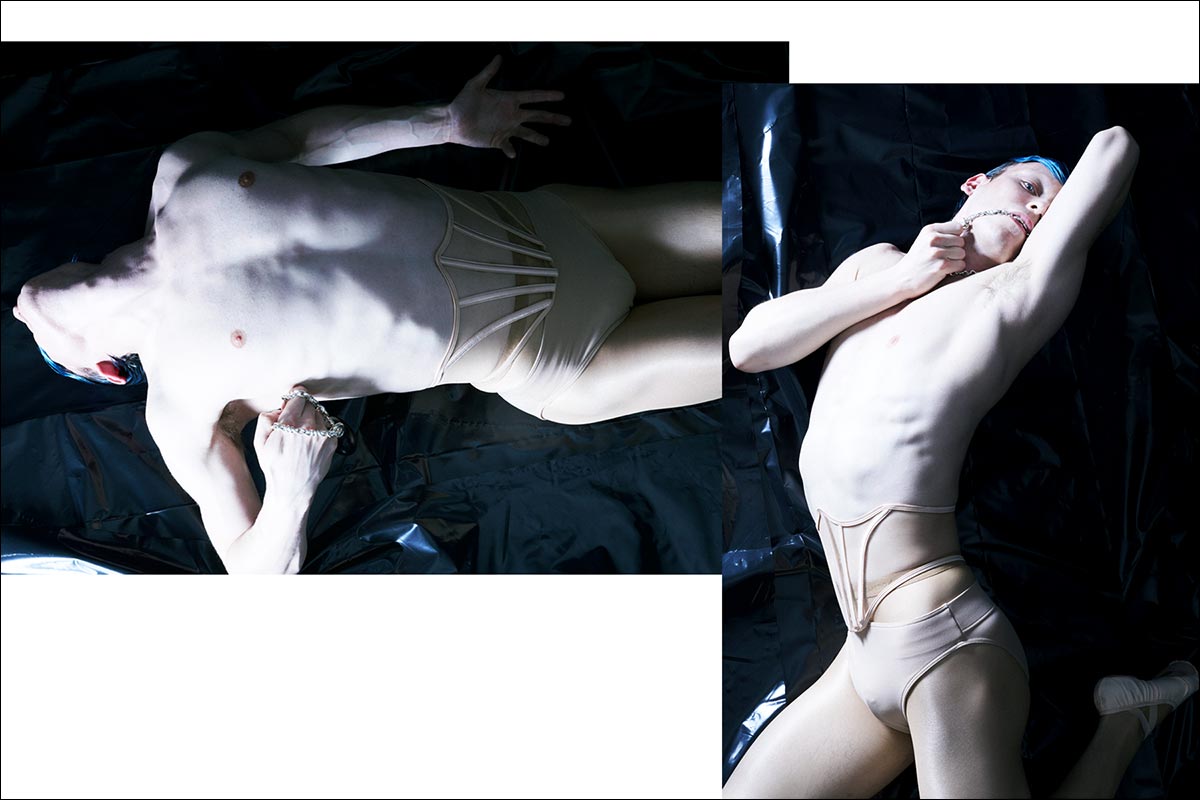 MY: Let's talk about your new track, "Tommy Phenomenal". It's fucking amazing. I usually listen to "The Passenger" when I write, when I walk over the bridge into Manhattan. This gave me that feeling…like I'm gonna take over New York tonight.
JP: Well, it's funny that you said that about crossing the bridge over to Manhattan and back over to Brooklyn because I make it a point, whenever I'm crossing the bridge, to look at the skyline and have a main character moment, no matter what. I'm superstitious about doing that. If I've crossed the bridge, and I missed that moment, then I feel like I'm gonna have a bad day or something. You just really need to do that. And I think that's one of the most important things that anybody can do in New York, is to have the main character – I'm going to take over, I'm going to be my full self moment. And I'm happy that "Tommy" gives that.
MY: How much do you think New York is a part of your music and the mythology of New York?
JP: Growing up in New York was definitely the single most influential thing in my entire life. If you cut me, I just bleed New York. I get inspiration from every corner of the city. From the people, from walking around, from feeling so together with everybody, and then going home and sometimes feeling so alone. I just get inspired by everybody here. And I'm obsessed with the history.
I'm also obsessed with the future and what it can be. I feel like specifically right now, New York is an amazing place for artists. There's so much energy going on, especially after the pandemic, so much pent-up anticipation. We're really all just throwing this Steve Aoki cake in our faces and making the most of what everything can be.
MY: And when there's like an absence or a vacuum or something that means like, all of a sudden, there's going to be this rush of amazing work. Between like you and Thoom and Taraneh and Miss Madeline, these live fucking pop acts, there's this great new music scene. Do you feel like you've got a good community of other performers building up around you?
JP: 100 percent. That's one of my favorite things about doing what I'm doing right now. Living in New York right now is just incredible, the people that I've met…I mean, come on, I honestly listen to everybody that you just mentioned. I would listen to them anyway, even if I didn't know them personally. But I just feel so lucky to be able to listen to somebody's music and then call them up and say, "Hey, what are you doing tonight" and then go out and dance together. I just think it's so much fun and collaborating with them is amazing.
MY: There's like a scene building here of live music acts you actually want to dance to. Even those guys that always just stand at the back of shows were dancing at your performance a while back at Purgatory in Brooklyn.
JP: You have to make them dance, you know. When I'm onstage, and I see people who aren't dancing, I just look them in the eye and give them some energy and then they just do it. It's kind of a non-negotiable rule at my shows. You have to dance and you have to jump up and down and you have to scream.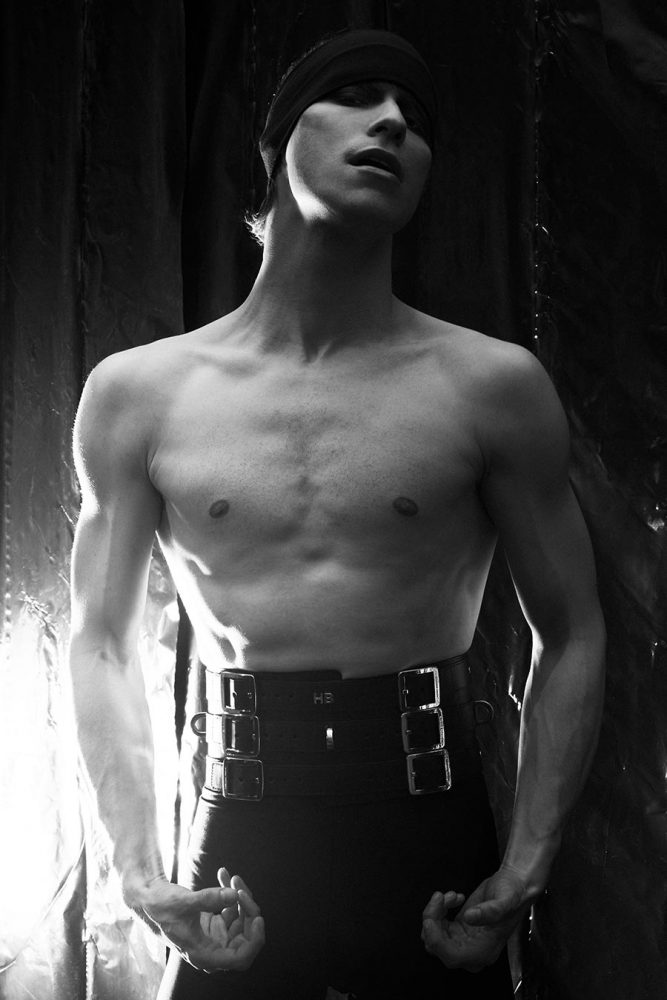 MY: Do you have a standout favorite show you've done?
JP: Well, in New York, I did this show opening up for Cumgirl8 at Elsewhere, and it kind of confirmed a lot for me. It was the first time I was performing a lot of the songs on my upcoming EP. The audience was incredible. It was a lot of my friends, but also a lot of people I didn't know. I just felt so great up there and it felt like a real turning point.
MY: That's a big venue.
JP: It was a great moment. And I just did my first show in LA. That was great. It was a lot of people who just knew me from Instagram, or, you know, Spotify. Every time I meet fans it makes me realize, wow, the people who listen to my music are so fucking cool. It's invigorating because a lot of the time, with the way streaming and these platforms work, you look at your phone and you just get to see that x amount of people listened to it or saw it and that's all the information you get. The total number of consumers.
But then when you actually meet in person the individuals who are listening to your music, and who are watching your videos, you realize they're really like-minded people who are actually super great artists, and amazing people in themselves. Meeting them makes me really inspired to go home and make more.
MY: And it's like, affirming that the work that you're making is presenting the message that you're trying to send, right?
JP: Yes, it really makes me feel seen and heard.
MY: I think it makes them feel that way too. And that's like such a beautiful thing as an artist to experience with somebody.
JP: Sure. Hope so. That's one of the big reasons why I do this.
MY: We share like a love of a New York try-hard. People think it's wack to acknowledge cliches and like icons and turn their noses up instead of being pop and absurd. Earnesty and love are such a refreshing and intelligent space to come from. Who do you think are the first artists you saw that really made you feel like seen or want to make art?
JP: One big one was definitely Gaga. "Just Dance" came out around the time music started really saving my life. Just watching Gaga unfold from this person with a lightning bolt on their face singing about having a little bit too much in the club. And then it was like BAM with "Poker Face" and like, BAM with "Love Game" then BAM with "Paparazzi". Then suddenly she's bleeding on the VMA stage.
MY: Feel that.
JP: And then hearing about Gaga's stories about being on Rivington Street with her friends. And really not only having the art be on the stage, but having the art be every single aspect of your life. I think that was really one of the things that set the lightbulb off in my head.
MY: Do you feel like you turn on when you perform? Is there a disconnect between your public-facing self and your internal self?
JP: I actually don't. Everyone thinks, "Oh Jack Powers is a character" but honestly, babe, bad news, I'm really like this. This is the real me. It's just me being the fullest, most expressive version of myself. Life as art. I really try to like, cut a hole in my chest, open it, rip my heart out on stage and throw it into the audience for people to like, put in their drinks, and dance.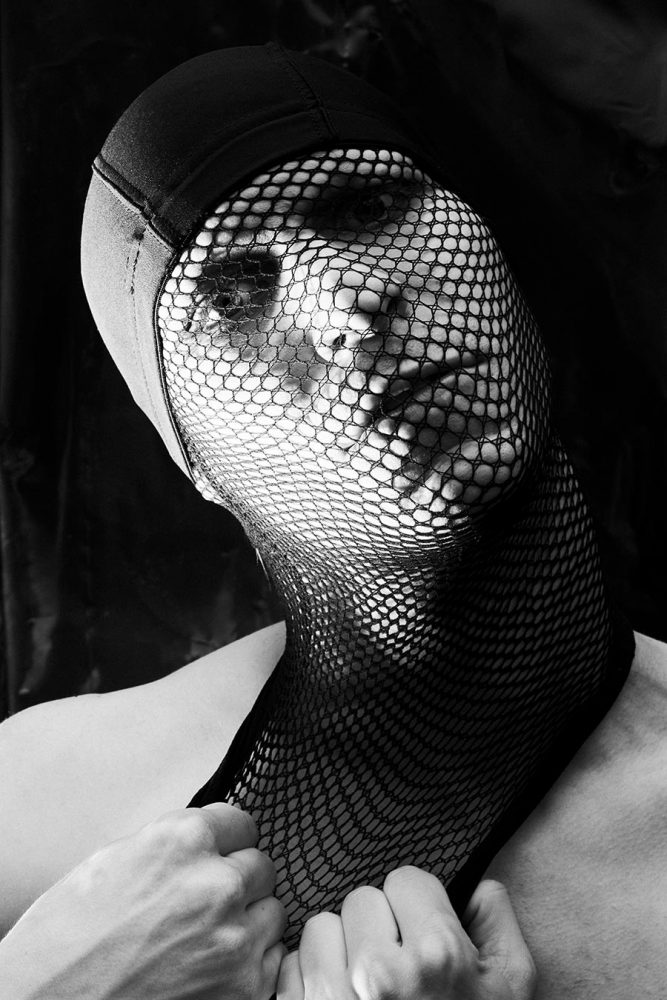 JACK POWERS: https://linktr.ee/jackpowers
Interview: megsuperstarprincess
Song Credits:
Tommy Phenomenal by Jack Powers
Lyrics: Jack Powers
Production/Instrumentation: Owwwls
Mixing: Owwwls
Mastering: Alex DeYoung
Video Credits:
Starring: Cumgirl8, Jack Powers
Director: Jack Powers
DP: Bryan Berrios
AC: Chris Turiello, Matt Sparks
Lighting Tech: Pamela Kupper
Set Photographer: Fuckdamian
Editor: Matt Sparks
Assistant Edit: Nic Doelger
Color: Junting Zhou
Hair: William Schaedler
Makeup: Mariko Arai
Stylist: Erik Ziemba
Special Thanks:
Laurie DeJong
JR Morrissey
Veronika Vilim
Lida Fox
Chase Lombardo
Avishag Cohen Rodrigues
Pritney
The Broadway
Matty Fasano
Angela Bello