---

---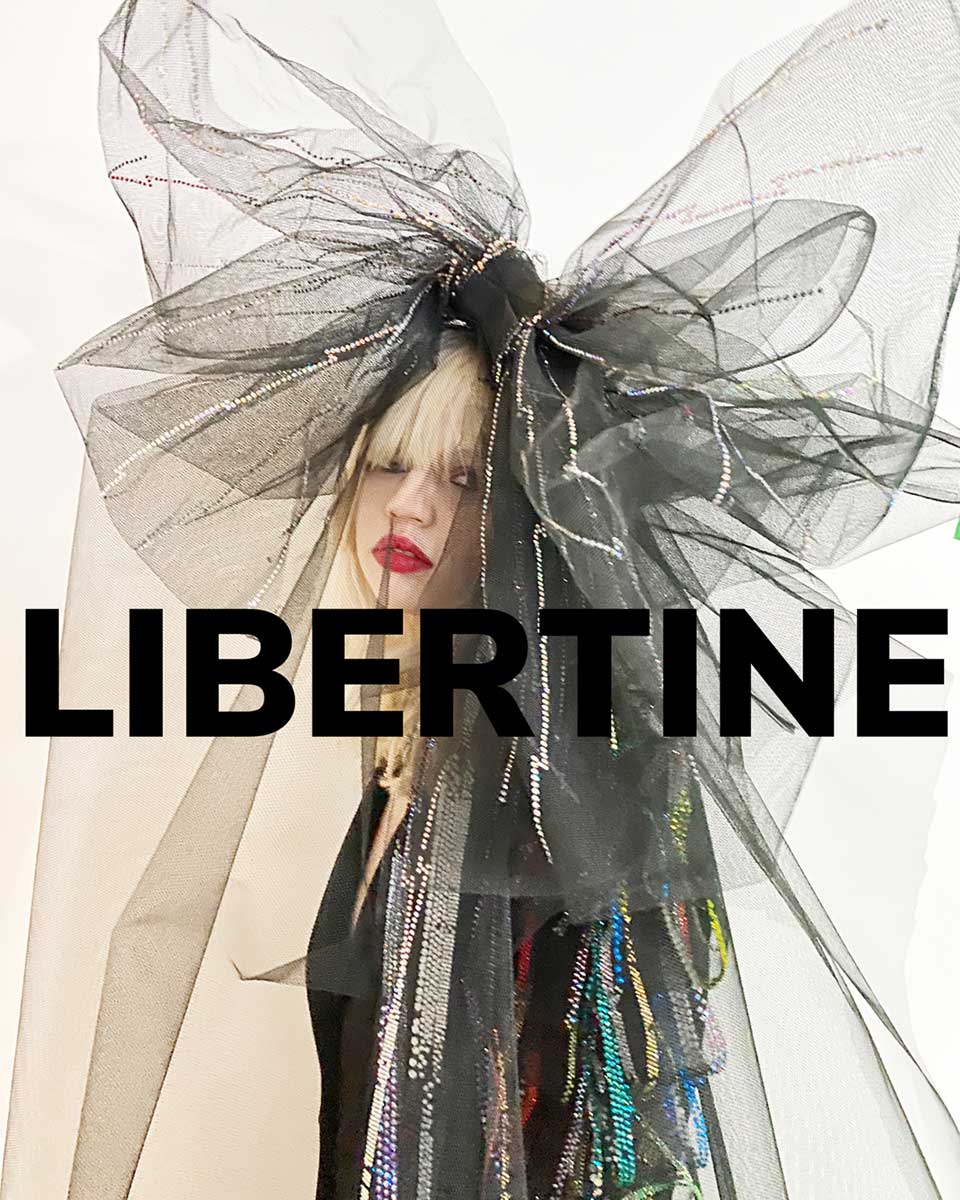 As the founding force behind Libertine, Johnson Hartig ups the ante in fashion by creatively immersing himself and those around him in a whimsical trip where old school classics meet new school know-how. Having first launched the label in 2001, today he continues upon his quest of single-handedly revolutionizing the ready-to-wear market for men and women. Hartig paved the way for the current embellishment movement with signature graphic illuminations, sublime screen printing and crystal/embroidery follies.
Equipped with inspirations that ricochet between art, fashion, history, design, travel, culture, and fluorescence microscopy cell research. Libertine has cultivated collaborations with Damien Hirst, Goyard, Converse and Target – a classic example of rewriting the rules via Libertine's mindset.
Championed by the likes of Anna Wintour, Karl Lagerfeld, Future, Mick Jagger and Cher, Libertine is internationally recognized as a brand with a devout cult following extending from east coast socialites to west coast creatives and back again. In essence, the longevity of Libertine's apparel spanning over 15 years in the spotlight is a testament to the talent of Johnson Hartig.