---

---
KABINETT, an emerging arts & culture app has become the cultural mecca of all things relevant. Developed by founder Eduardo Costantini in 2017 the platform's sole purpose is to inspire their wide spectrum of users to engage with carefully curated multifaceted and intersectional topics such as: modern age feminism, rising artists, mental health, and buzzing global exhibits. Kabinett's flawless multimedia approach includes riveting short videos, articles, and Q & A's that will undoubtedly provide you with essential insight in order to discuss pop culture's most pressing issues. Recently they were the creative genius behind award winning singer – songwriter Sophie Auster videos.
Sophie Auster is an award-winning singer and songwriter, born and raised in Brooklyn, New York. She has toured all over the world and really make her mark as a singer and songwriter writer.
Sophie teamed up with Kabinett to collaborate on the video "Rising Sun", a track off her new album. The acoustic single written specifically for Kabinett is the perfect combination of sweet and haunting.
The first video, Let It Be Spring, was directed by KABINETT's founder Eduardo Costantini. Sophie Auster: "I wrote 'Let it be Spring' about five years ago after someone I was seeing, and head over heels for, unexpectedly left without a word. It was the bitter winter in New York and I was depressed, cold and love sick. So, I'd fantasize about him returning in the spring. All would be forgiven and I'd wear a new dress for our reunion. After weeks hanging onto the hope that he would come back to me, I sat down with my guitar and started to put my daydreams into words. The song has yet to be on an album of mine, but it is a very special song to me and I am happy that there is this live version for KABINETT."
The second video, Let It Go, was directed by Daniel Kruglikov the co-founder of Kabinett . Let It Go is about remembering the feeling of being in love. "As I [Sophie Auster] healed myself through a breakup I realized that what I missed, wasn't the person anymore, but the feeling of being in love. The song is about freeing yourself of heartbreak and lamenting the feelings you once had that have changed or gone away."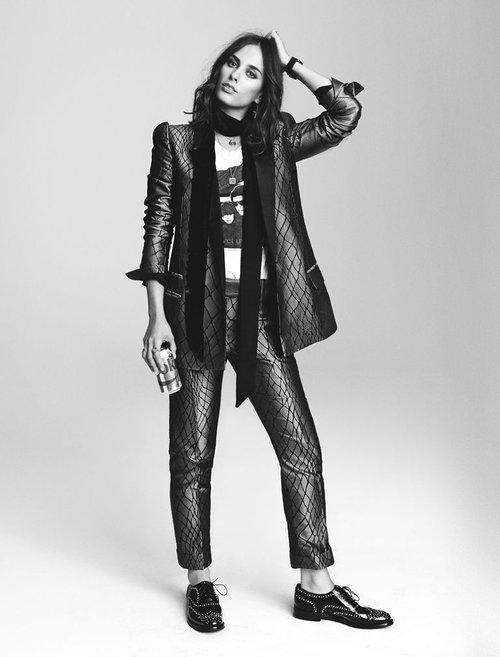 The videos can be found on the Kabinett app, and is now featured in Reserved magazine. check it out now!