---

---
Q&A with La Doyenne . Reserved Magazine sits down with the founders of La Doyenne, Laura Day Webb and Rachel Hearn, to discuss their transitional collection with a focus on flattering made to order silhouettes using luxury fabrics.
1. How did you come up with the name La Doyenne?
We wanted the brand's name to be indicative of the woman who wears our clothes. She is driven, ambitious, bold. A woman who inspires and lifts other women up. In French, La Doyenne means a true leader in her field and we thought it was a beautiful way to describe the woman we believe embodies our brand.
2. What inspired you to create a "transitional'' collection?
Women's lives are multifaceted. We drop our children off at school, have lunch with a friend, followed by a board meeting, then perhaps drinks or dinner after work. We need clothing that can move seamlessly across it all. We wanted to create pieces that do precisely that, while ensuring we look and feel our best. Life is complex enough, what we wear doesn't need to be.
3. How does sustainability factor into your business model?
We make everything to order, which means we don't carry a large inventory. We also are cognizant of how much fabric we are using in the way we pattern a garment and we recycle all of our fabric scrap. Our aim is to make women's wear that lasts and doesn't have a timestamp on it; ensuring our customer wants to utilize the garment across her lifetime, as opposed to discarding it after a season.
4. As an all female owned fashion company did you experience gender bias?
We have been fortunate to be surrounded by incredible men and women who have supported us from the beginning. That being said, gender bias is very real and still runs rampant even in the fashion industry. While we haven't had any serious instances as we have started our new venture, we hope to contribute to the conversation at large and to combat it by continuing to partner with men and women who have shown themselves to be advocates for female entrepreneurs. Additionally, La Doyenne has teamed up with several charities in the US and Europe, so that we may make a meaningful impact on the lives of other women and girls. By partnering with organizations whose mission is to change the status quo, we can empower more women as they succeed and help shatter the glass ceiling together.
5. Who is the La Doyenne Woman and which notable person would you like to see wearing your collection?
The pieces in both our current collections are all named after notable female artists who have inspired us. The La Doyenne woman is very much a renaissance woman. She is definitely a multifaceted and complex individual. When we think about who she is, she is often the woman standing next to us and that is who we want wearing our collection. We want the women we know and admire to star in our campaigns and to be the voice of our brand because they inspire us all to be braver and bolder.
6. With fashion being such a competitive industry, what do you believe your brand adds to the market?
We aim to make the luxury women's wear experience feel intimate, despite the fact that most of our customers are purchasing through our website. Our pieces may be elegant and fun, but they are also highly functional and we make each piece to order. We personally answer any questions from our customers to ensure their needs are met because we believe building rapport and being accessible enhances their brand experience.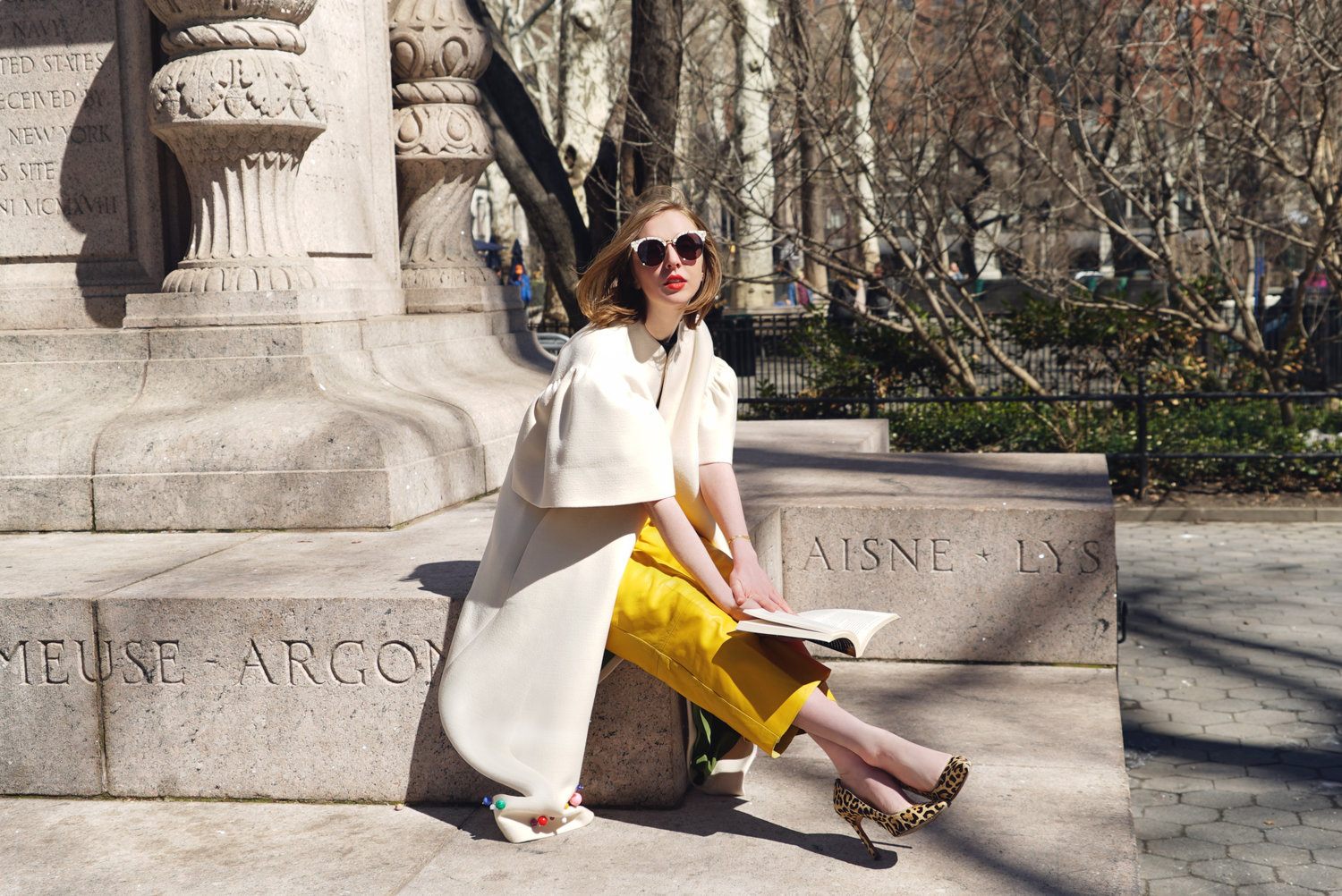 by Francesca Vuillemin