---

---
PRINCE GEORGE BALLROOM / BREAKING GROUND
A Fairytale Location Transforming The Live's Of New Yorker's Most In Need
In early July, 2020, Reserved Magazine had the honor to shoot a very special feature in the iconic PRINCE GEORGE BALLROOM. The heritage building with a decor that instantly transports you to the early 1900's. What makes the Neo-Renaissance splendor of the location so unique is the  social impact that funds programs for BREAKING GROUND serving more than 8,000 vulnerable New Yorkers each year. Immaculately cleaned and sanitized to ensure that all measures are taken during Covid-19, we spoke to the inspiring Karen Jimenez who is the director of events and sales to find out more about this gem in the heart of New York City.
How did you get involved with the Prince George Ballroom and Breaking Ground?
"My mother has worked for a non-for-profit in Harlem for over 27 years, which means I grew up seeing her do meaningful work. As a little girl I was passionate about helping others,- especially the less fortunate.When I graduated college, I landed an internship for an event marketing company and immediately fell in love with events. Working at Breaking Ground combined both of my passions – helping others through wonderful events. The Prince George Ballroom has hosted thousands of events and in turn the revenue from these celebrations, fundraisers, fashion shows, product launches, film shoots – the list goes on, helps support our homelessness and housing work."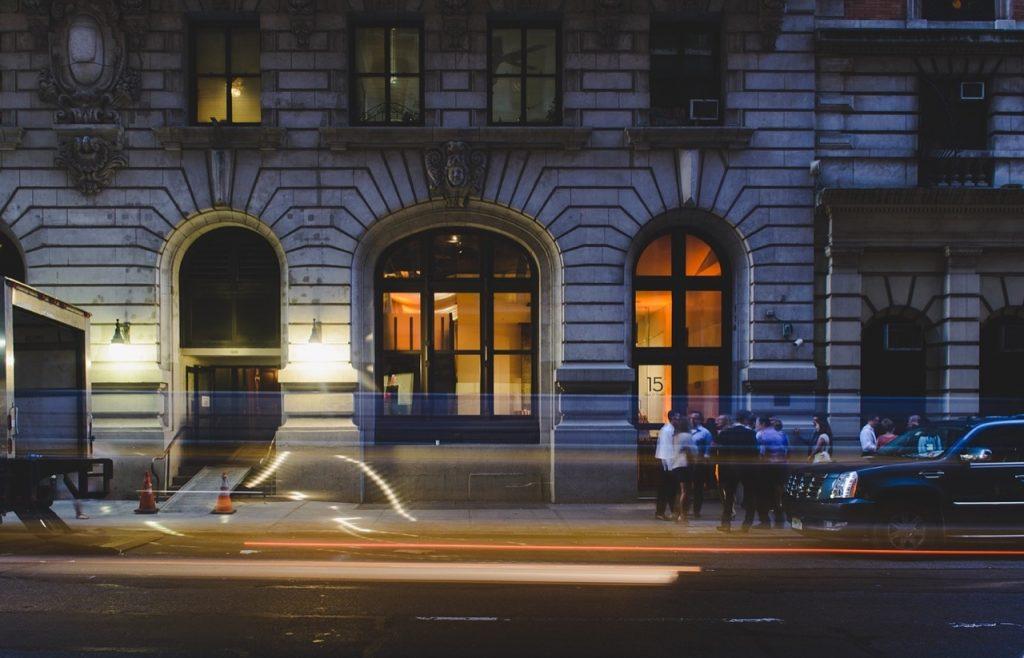 How many people have benefited from Breaking Ground and what are the types of services available and what do you love most about the work that you do?
"We pursue our mission through three main programs – street outreach to people who are experiencing unsheltered homelessness on the streets of New York City; transitional housing that provides an immediate, safe place to live paired with supportive services to help people overcome homelessness; and permanent supportive housing – affordable housing paired with onsite supportive services – that is home to more than 4,000 men, women and children. 
"We serve chronically homeless individuals, people with mental illness and substance use disorders, seniors, families, persons living with HIV/AIDS, veterans, and youth who have aged out of foster care of have experience homelessness. Since our founding in 1990, we have helped more than 14,000 people overcome or avoid homelessness."
"I had a staff member from one of our catering companies stop me once and say, "You guys do amazing work!" I didn't understand what he was talking about at first and then he proceeded to tell me that a few years prior he had fallen on hard times and Breaking Ground was able to help him. He lived at our Time Square residence and once he was back on his feet, engaged and expanding his family he was able to move, and it was thanks to Breaking Ground."
What do you attribute to BREAKING GROUND's success rate of helping people get back on their feet and re-enter the job market- what makes this organization so different from other non-profit organizations?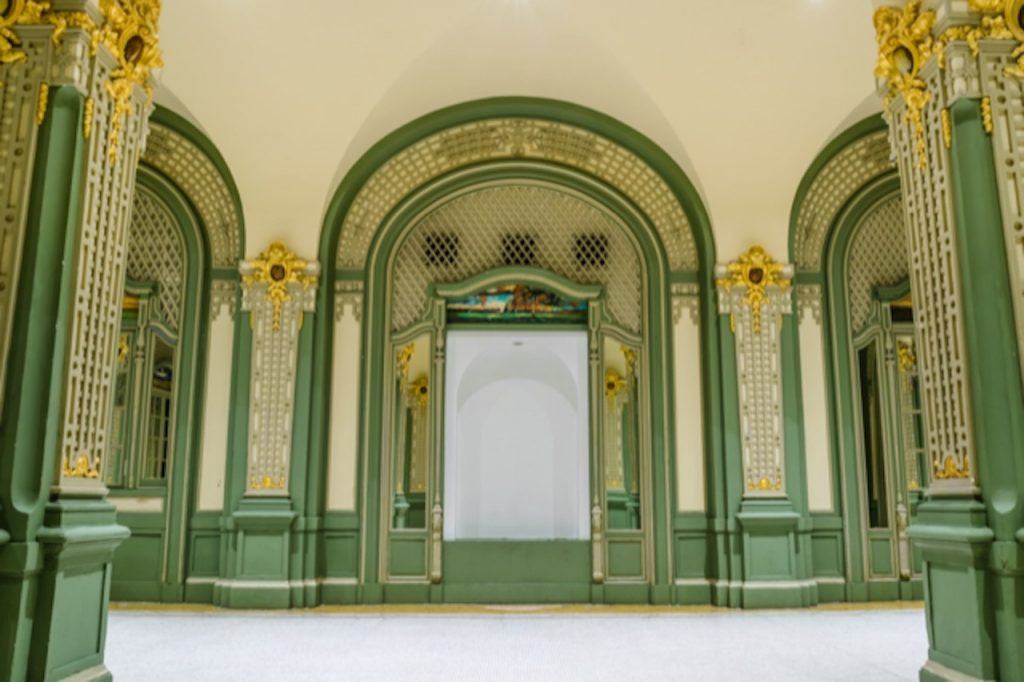 "When a person exiting homelessness signs a lease for one of our permanent supportive apartments, that individual has more than 98% change of maintaining their housing for the long term. We made a commitment to serve chronically homeless individuals – sometimes referred to as the "hardest to house" – and we work with top social service providers to bring the supports they need to find stability and rebuild their lives in housing. We take a housing first, but not housing only, approach. We believe that housing, without barriers like requirements to be sober or participate in mental health treatment, provides a platform for lasting change. And we have seen it happen time and again – when people who have struggled don't have to worry about having a safe, stable home can devote more energy to the life concerns that were contributing to homelessness"
"We are committed to building communities – with our neighbors and within our buildings. Support comes not just from a social worker, but from your fellow tenants and from the wider community as well.
With 2020 being the 30 year anniversary of BREAKING GROUND & the 15 year anniversary for THE PRINCE GEORGE BALLROOM, will you be holding any upcoming events to celebration and also support fundraising efforts? if so, how can our readers get involved? 
"Our annual Breaking Ground Gala will be virtual this year due to Covid-19. This will take place in  October and people can learn more at https://breakingground.org/gala. As for the Prince George Ballroom 15th anniversary, due to Covid-19, the in-person celebration we were planning got cancelled but we are brainstorming ways we can make it meaningful and help support Breaking Ground's Gala promotions.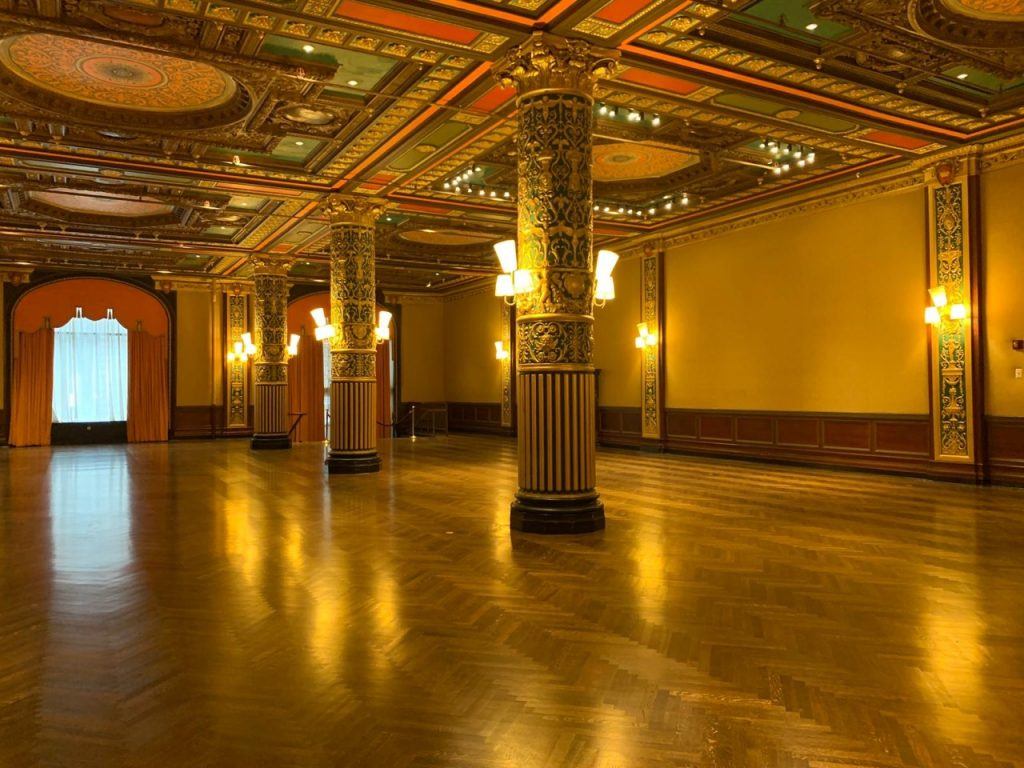 " The Prince George Ballroom was absolutely pristine and sparkling clean!How have you been able to keep the space so clean and safe?
"Thank you! We have been taking every necessary precaution to make sure the space is clean and that our potential clients feel safe when they are in our spaces. We have enhanced our daily cleaning protocols to ensure all high touch surfaces are cleaned frequently."
"We require masks at all times. As per New York State, no gatherings of more than 50 people are allowed at this time. You can learn more on our protocols on our Covid-19 & Safety page:
 http://www.princegeorgeballroom.org/covid-19-safety
To find out more visit www.PrinceGeorgeBallroom.Org
Follow on Instagram:@princegeorgeballroom https://www.instagram.com/princegeorgeballroom/?hl=en
@brground https://www.instagram.com/brground/?hl=en
 Follow on FACEBOOK: @PrinceGeorgeBallroom https://www.facebook.com/PrinceGeorgeBallroom/   @BrGroundNYC https://www.facebook.com/BrGroundNYC